Pâtisserie
Atelier choux sans gluten chez Maison Plume
Pâtisserie
Atelier choux sans gluten chez Maison Plume
Au programme
Durant cet atelier participatif de 3h, réalisez vos propres choux sans gluten et profitez d'une rencontre privilégiée avec la créatrice de Maison Plume Tara et son chef Dimitri.

Apprenez en plus sur leur signature pâtissière : une pâtisserie saine, sans gluten, sans sucre raffiné mais surtout réconfortante.

En détail
Votre immersion se déroulera au cœur du laboratoire de la pâtisserie. Au programme d'atelier:
Accueil par Tara et Dimitri et visite de la pâtisserie
Fabrication de la pâte à choux sans gluten
Apprentissage du couchage de la pâte et de la cuisson
Réalisation de 2 parfums de crèmes pâtissières et inserts
Dressage et garnissage de vos choux
Pensez à apporter vos boîtes pour pouvoir repartir avec vos créations, à déguster sans modération.
La cerise sur le gâteau
Découverte des coulisses de la pâtisserie artisanale
Apprendre les techniques spécifiques de la pâtisserie sans gluten
Echanges sur la création d'entreprise
Lieux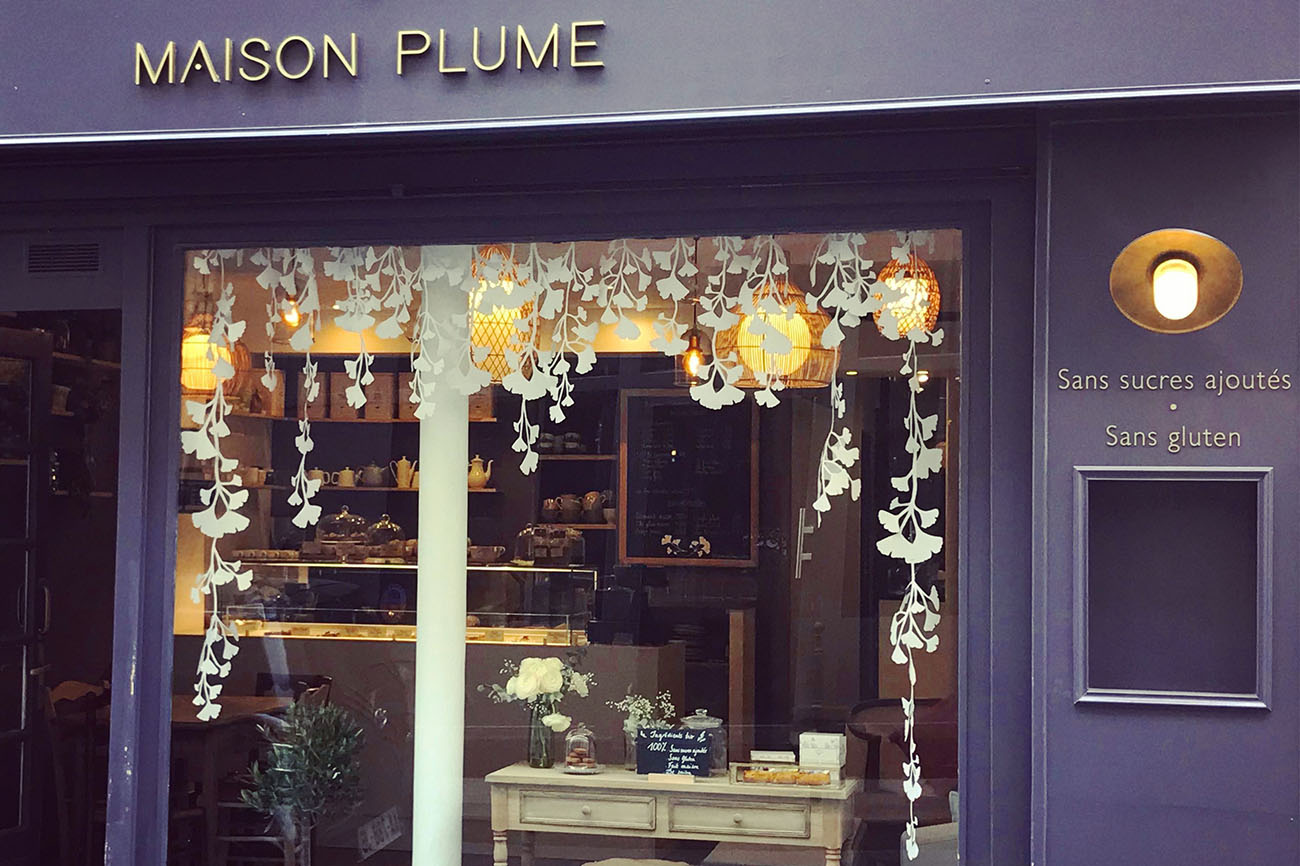 A la fois salon de thé et pâtisserie, Plume porte bien son nom, évoquant la subtilité des gâteaux artisanaux, sans sucre ajouté et sans gluten. Cette adresse de la rue Charlot compte déjà des fidèles de tous horizons. La philosophie de la pâtisserie se transcrit dans la boutique avec une énergie verte, du mobilier chiné et ce jusque dans les détails avec des pailles en bambou.
Info pratiques
Retrouvez toutes les recettes imprimables 48h avant le début du cours sur votre compte Chefsquare.

INFORMATIONS COVID-19
Nous avons mis en place toutes les mesures de sécurité pour vous recevoir dans les meilleures conditions :
- Masques obligatoires pour tous
- Répartition des denrées pour un travail individuel
- Limitation à 9 participants maximum espacé d'1 mètre
- Désinfection du matériel et des cuisines avant et après un cours
- Dans la mesure du possible, il est préférable de favoriser la dégustation à emporter. Néanmoins, quand l'espace le permet, la dégustation sur place est envisageable. (n'hésitez pas à venir avec vos propres contenants 3x1 litre pour le "à emporter")

Do you want to organise this EXPERIENCE for a GROUP?
Contact us
You wish to propose this WORKSHOP to your CORPORATE COMMITTEE?
Contact us