French cooking
Bon pour mon ventre !
French cooking
Au programme
Il est temps de s'occuper de votre « deuxième cerveau » et de refaire du bien à votre corps !
En complément d'une alimentation équilibrée, découvrez 4 recettes à adopter pour favoriser la motilité intestinale, réguler sa satiété et rééquilibrer ses apports en protéines végétales.
Techniques abordées
Utiliser et cuisiner les graines à mucilage
Fermenter son propre kombutcha
Favoriser les protéines végétales
Faire un super pain
En détail
Durant ce cours, apprenez à faire du bien à vos intestins !
Découvrez comment faire une boisson fermentée riches en probiotiques, comment et quand manger le psyllium, les graines de lin et de chia, comment les utiliser aussi dans un pain spécial.
Vous dégusterez sur place une partie de vos créations et repartirez avec le reste, mais aussi avec une mère de kombutcha pour pouvoir vous lancer chez vous !
Les recettes sont ajustées à la saison et peuvent légèrement varier selon l'approvisionnement et la disponibilité des produits.
Automne-Hiver
- Pudding poire, amande et lin
- Steak végétarien aux champignons et graines
- Pain supermix psyllium, lin, chia
- Kombutcha curcuma gingembre
Printemps-Eté
-Pudding fruits rouges, pistaches et chia
-Taboulé au tempeh
-Pain supermix psyllium, lin, chia
-Kombutcha menthe spiruline
L'équipe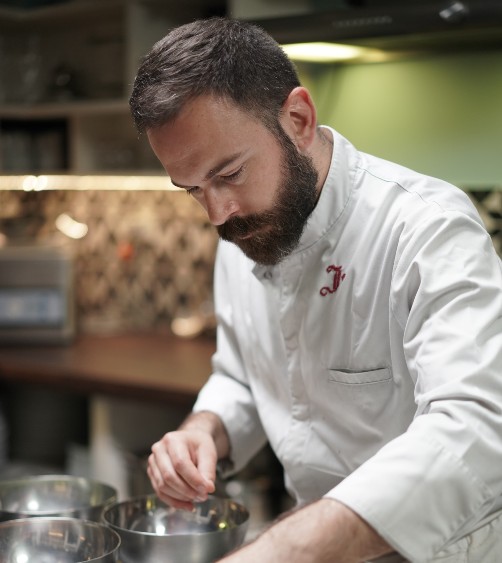 Jean Mathat-Christol
Jean est issu d'une famille de cuisiniers, pâtissiers et hôteliers. Gardant de ses études un goût pour la recherche théorique, il construit ses cours comme des leçons ludiques et considère que les recettes qu'il met au point sont un moyen de comprendre la chimie, la physique et l'histoire de la cuisine.
Find out more
La cerise sur le gâteau
La mère du Chef :)
Tablier inclus
Café & thé bio offerts
Dégustation sur place et à emporter
Lieux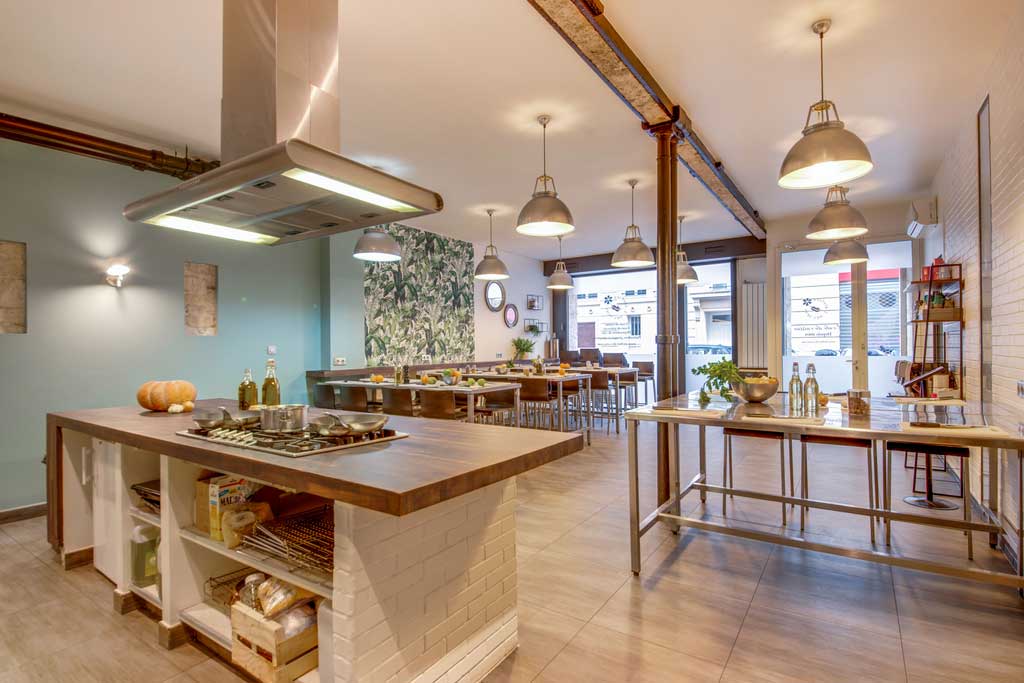 À quelques pas de Beaubourg, cet espace culinaire a été aménagé dans une ancienne galerie d'art sur deux niveaux. Au RDC, notre grande cuisine ouverte sur plus de 100 m² est modulable en fonction de vos besoins. Au sous-sol, nos deux caves voûtées en pierres apparentes sont propices aux dégustations de vins et aux réunions de travail.
Infos pratiques
Retrouvez toutes les recettes imprimables 48h avant le début du cours sur votre compte Chefsquare.

INFORMATIONS COVID-19
Nous avons mis en place toutes les mesures de sécurité pour vous recevoir dans les meilleures conditions :
- Masques obligatoires pour tous
- Répartition des denrées pour un travail individuel
- Limitation de 10 à 12 participants maximum espacés d'1 mètre
- Désinfection du matériel et des cuisines avant et après un cours

Do you want to organise this EXPERIENCE for a GROUP?
Contact us
You wish to propose this WORKSHOP to your CORPORATE COMMITTEE?
Contact us