Cours de cuisine asiatique
Cuisine cambodgienne - Lyon
Cours de cuisine asiatique
Cuisine cambodgienne - Lyon
Au programme
Découverte de la cuisine cambodgienne, au carrefour de la cuisine chinoise et indienne. Elle se différencie par l'utilisation subtile des herbes aromatiques et des condiments.
Techniques abordées
Maîtriser le dosage des épices et condiment asiatique
Maîtriser la cuisson vapeur
Préparer des billes de coco
En détail
Dans cet atelier de 2 heures, la cheffe vous apprend à réaliser un menu typiquement Cambodgien :
- Salmor Machou Kroeung (soupe de boeuf au tamarin)
- Amok Trai (poisson au lait de coco et épices, cuit à la vapeur)
- Billes de coco

À l'issue de votre cours, une table sera dressée et vous pourrez déguster les plats réalisés accompagnés d'un verre de vin, et partager un moment avec le chef et les autres participants.
L'équipe
Voici Sacharanin, notre cheffe imprégnée par la cuisine Cambodgienne recrutée pour cet atelier.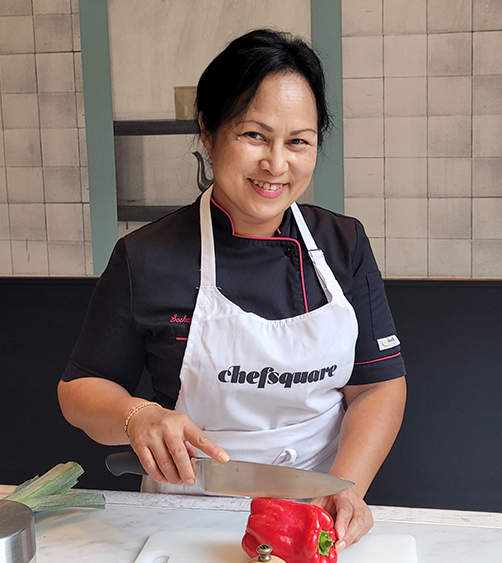 Sacharanin Herlidou
Née à Phnom-Penh au Cambodge, Sacharanin a baigné dans un milieu familial riche de savoir culinaire. A la tête d'une société de traiteur, Coriandre & Citronnelle, elle régale sociétés et institutions de la région lyonnaise et intervient également en tant que chef à domicile chez les particuliers et en tant que coach culinaire pour les professionnels.
Find out more
La cerise sur le gâteau
Tablier inclus
Café & thé bio offerts
Dégustation à table des plats réalisés
Verre de vin offert pour le repas
Lieux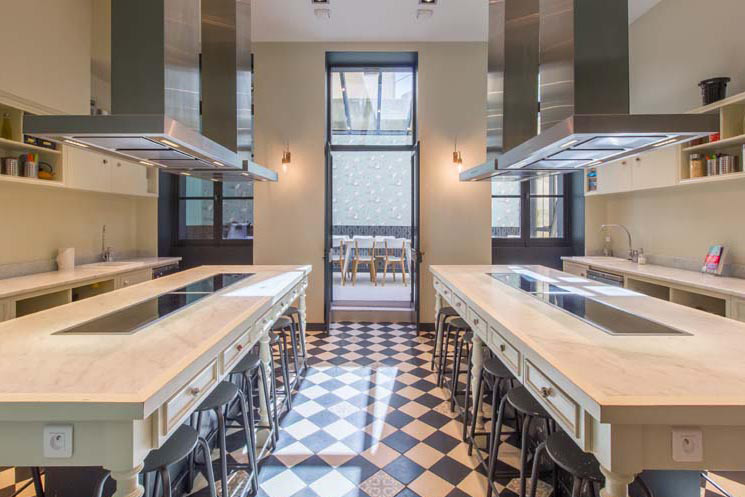 À mi-chemin entre le Parc de la Tête d'Or et la gare Part-Dieu, découvrez notre boutique-atelier, deux cuisines lumineuses et une agréable véranda pour accueillir vos dégustations et réunions.
Infos pratiques
Retrouvez toutes les recettes imprimables 48h avant le début du cours sur votre compte Chefsquare.


Do you want to organise this EXPERIENCE for a GROUP?
Contact us
You wish to propose this WORKSHOP to your CORPORATE COMMITTEE?
Contact us