Pâtisserie
Entremet - Paris
Pâtisserie
Au programme
Envie d'épater vos proches avec un véritable entremet digne des grands Chefs pâtissiers ? Ce cours est fait pour vous !
Le.a Chef.fe vous guidera pas à pas dans l'élaboration de cet entremet de saison en optimisant toutes les étapes de création en termes de temps et d'utilisation de l'ensemble des composants du gâteau.
Chaque participant réalisera son propre entremet et l'emmènera pour régaler sa famille et ses proches !
Techniques abordées
Monter un entremet
Maîtriser le pochage
Prélever des suprêmes d'oranges
Glaçer un entremet comme un.e Chef.fe
En détail
Durant ce cours de pâtisserie, notre Chef.fe vous accompagnera dans la réalisation de mignardises, la confection et le montage de votre propre entremet, à partir de produits non transformés et à indice bas carbone. Au programme de l'atelier :
Pour l'entremet :
- Biscuit pain de Gênes
- Gelée à l'orange
- Mousse cheesecake
- Glaçage pamplemousse
Pour le tea time, vous réaliserez également ces jolies mignardises :
- Tuile aux amandes
- Financier chocolat
- Crème mascarpone
- Mini cookies
Allergènes : fruits à coque (amandes), œuf, blé (gluten), lait.
À l'issue de votre cours, une table sera dressée et vous pourrez déguster les créations réalisées accompagnés d'un verre de jus de fruits frais, et partager un moment avec le.a Chef.fe et les autres participant.e.s.
L'équipe
Voici nos Chef.fe.s pâtissier.ère.s recruté.e.s pour cet atelier :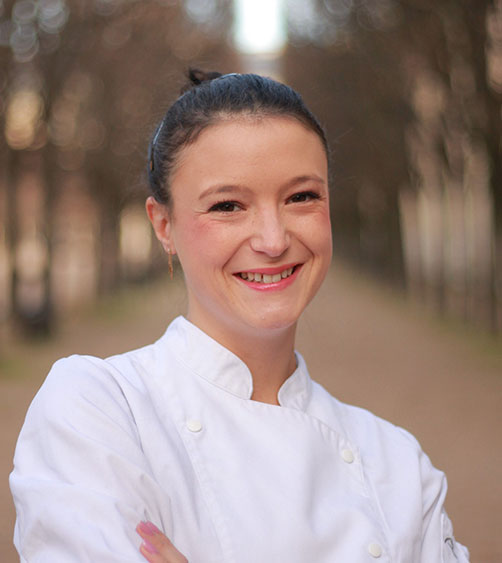 Léopoldine Bigant
Passionnée par la pâtisserie depuis son plus jeune âge, la cheffe Léopoldine Bigant construit son parcours à travers l'hôtellerie de luxe, en France et à l'étranger. Après s'être formée à l'Hôtel des Ministres au Ministère des Finances, elle travaille aux côtés du chef étoilé Jean-Louis Nomicos à la Fondation Louis Vuitton. En tant que formatrice pour les professionnels, elle saura vous partager sa pédagogie et son envie de transmettre.
Find out more
La cerise sur le gâteau
Thé/café inclus
Tablier en coton recyclé bio offert
Recettes disponibles 48h avant le cours
Votre entremet à déguster
Lieux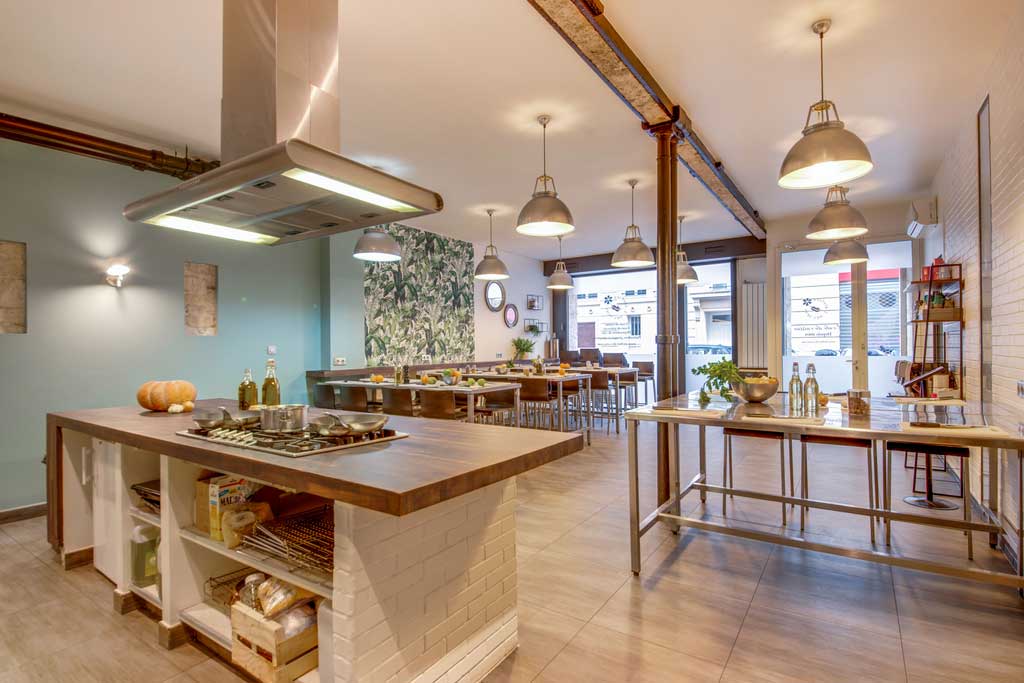 À quelques pas de Beaubourg, cet espace culinaire a été aménagé dans une ancienne galerie d'art sur deux niveaux. Au RDC, notre grande cuisine ouverte sur plus de 100 m² est modulable en fonction de vos besoins. Au sous-sol, nos deux caves voûtées en pierres apparentes sont propices aux dégustations de vins et aux réunions de travail.
Infos pratiques
Retrouvez toutes les recettes imprimables 48h avant le début du cours sur votre compte Chefsquare.


Do you want to organise this EXPERIENCE for a GROUP?
Contact us
You wish to propose this WORKSHOP to your CORPORATE COMMITTEE?
Contact us