French cooking
Bistronomie terroir et canaille chez les Agitateurs
French cooking
Bistronomie terroir et canaille chez les Agitateurs
Au programme
Durant cette matinée en immersion dans les cuisines des Agitateurs, vivez un service derrière les fourneaux et profitez d'une rencontre privilégiée avec les chefs Juliette et Samuel et toute leur équipe.
Pour le déjeuner, les Agitateurs revisitent à leur façon les plats emblématiques de la gastronomie française et du sud de la France, gardant l'esprit du partage tout en donnant un vent de modernité à leurs assiettes.
A l'issue de l'immersion, profitez d'un déjeuner en salle seul(e) ou accompagné(e).
En détail
Votre immersion se déroulera au cœur des cuisines du restaurant. Au programme de votre matinée :
Accueil par Juliette et Samuel et présentation du programme de la journée
Préparation du service avec la brigade en cuisine
Participation aux dressages des assiettes
Observation du coup de feu directement au passe d'envoi
Dégustation en salle du menu du déjeuner, en 3 temps, servi avec un verre de vin, une bouteille d'eau et un café.
Une personne peut se joindre à vous pour le déjeuner, aux alentours de 13h, le repas étant à sa charge. Il est nécessaire de prévenir l'établissement en amont.
La cerise sur le gâteau
Découvrir les coulisses du restaurant
Dégustation du menu du déjeuner entrée/plat/dessert
Servi avec un verre de vin, eau et café
Lieux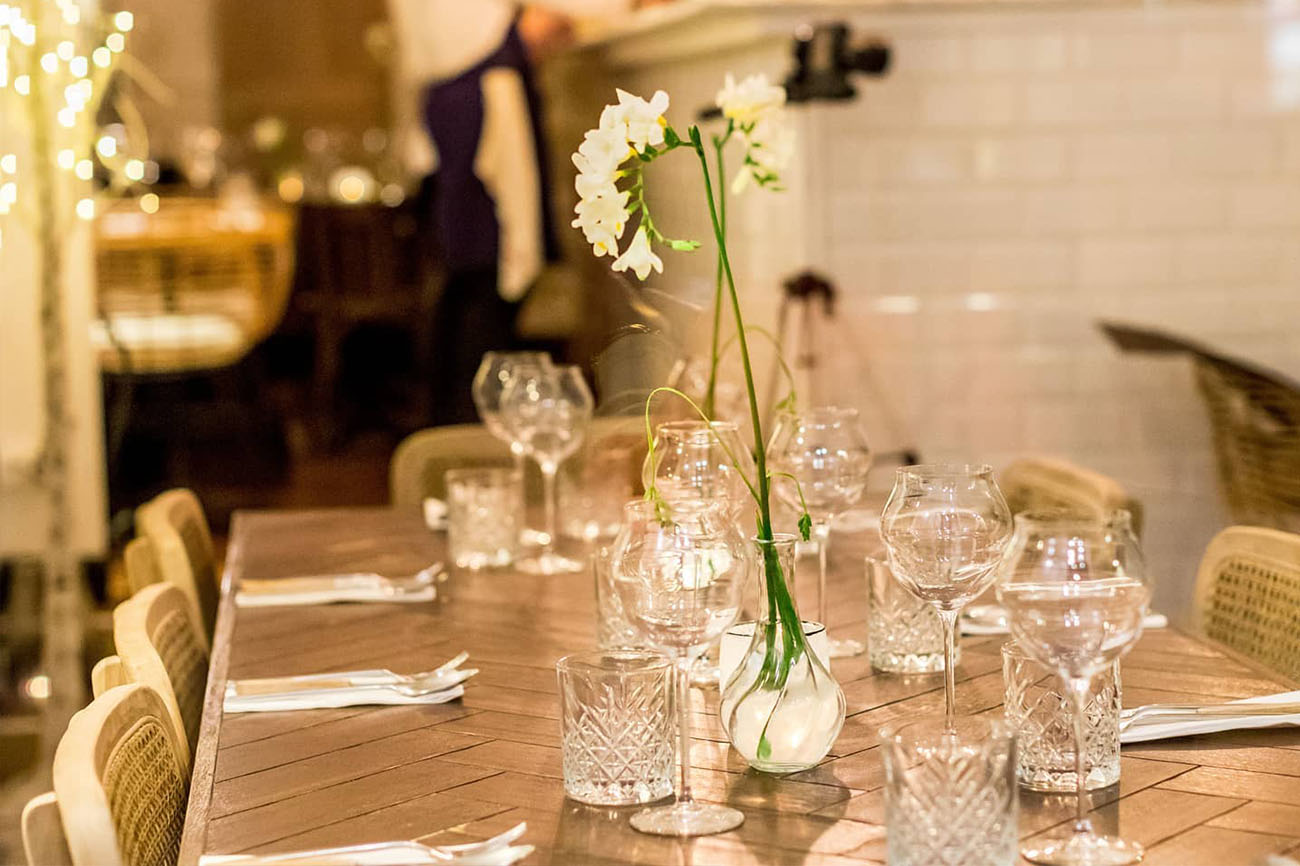 Table en vue sur la gourmande rue Bonaparte à Nice, Les Agitateurs accueillent leurs clients dans une ambiance chaleureuse et décontractée. Un style néo bistrot élégant mais loin d'être guindé, éblouissant de luminosité et avec des touches de rusticité : parquet blond, carrelage fleuri, pierres apparentes. Une table d'hôte accueillante qui propose des plats gastronomiques.
Infos pratiques
Retrouvez toutes les recettes imprimables 48h avant le début du cours sur votre compte Chefsquare.

INFORMATIONS COVID-19
Nous avons mis en place toutes les mesures de sécurité pour vous recevoir dans les meilleures conditions :
- Masques obligatoires pour tous
- Répartition des denrées pour un travail individuel
- Limitation de 10 à 12 participants maximum espacés d'1 mètre
- Désinfection du matériel et des cuisines avant et après un cours

Do you want to organise this EXPERIENCE for a GROUP?
Contact us
You wish to propose this WORKSHOP to your CORPORATE COMMITTEE?
Contact us