French cooking
Gastronomie alsacienne étoilée au Buerehiesel*
French cooking
Gastronomie alsacienne étoilée au Buerehiesel*
Au programme
Durant cette immersion de 5h, intégrez les cuisines du restaurant gastronomique étoilé Buerehiesel avec la brigade du chef Eric Westermann. Ancré dans les traditions alsaciennes, Eric a su apporter sa touche et son originalité en reprenant l'affaire familiale : une gastronomie ancrée dans son terroir, accessible au plus grand nombre.
En détail
Votre immersion se déroulera dans les cuisines du Buerehiesel. Profitez de ce moment privilégié aux côtés du chef Eric Westermann pour recueillir quelques secrets sur sa cuisine alsacienne étoilée. Au programme de l'immersion :
Accueil et présentation de la matinée
Préparation du service avec la brigade derrière les fourneaux
Passage aux différents postes en cuisine
Conseils et astuces du chef Westermann
Déjeuner avec Eric et son second
Participation aux dressages des assiettes
Observation du coup de feu au passe d'envoi
La cerise sur le gâteau
Découverte des coulisses du restaurant
Passage aux différents postes de la brigade
Déjeuner d'équipe avec le chef et le second
Lieux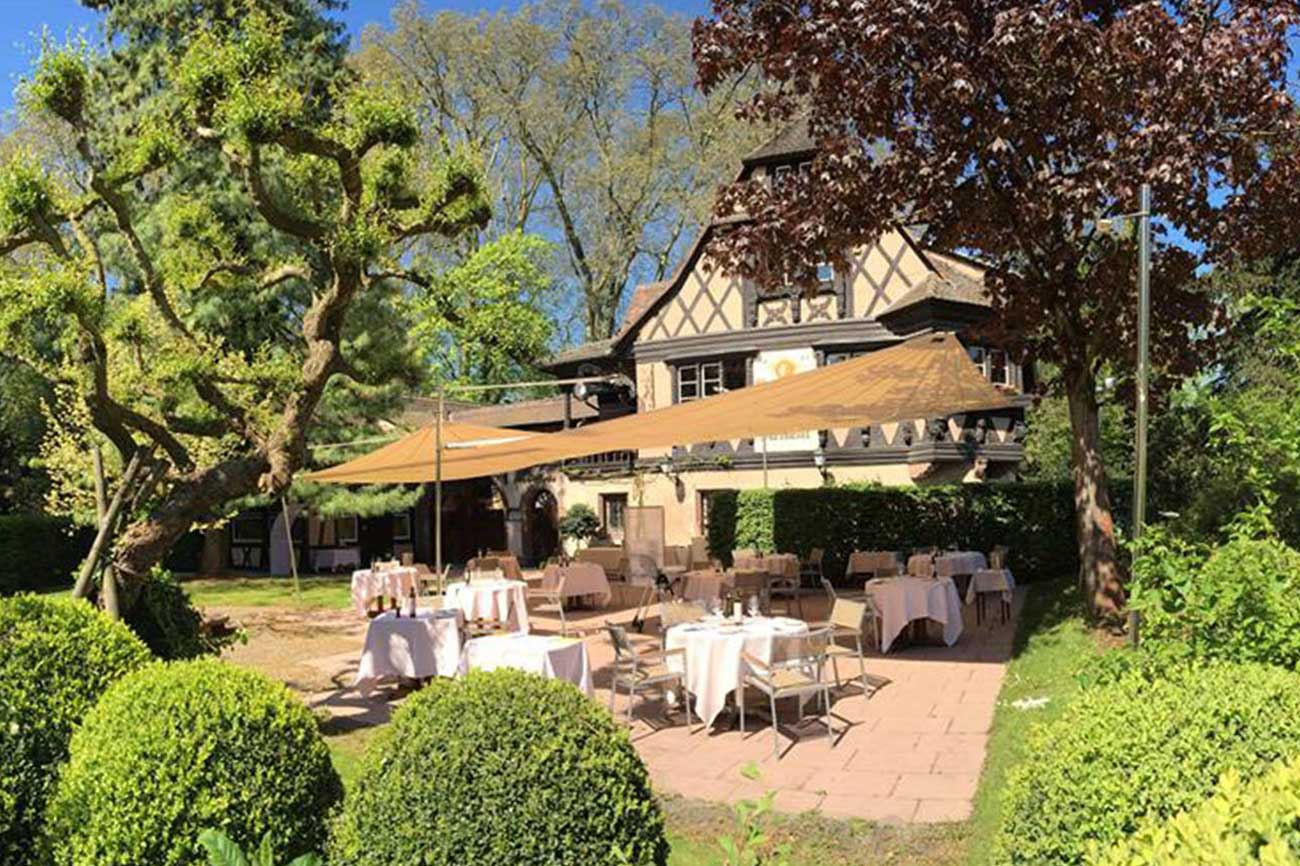 En plein coeur du Parc de l'Orangerie, le Buerehiesel est un bâtiment emblématique de l'architecture alsacienne. Construit en 1607 à Molsheim et transporté pierre par pierre en 1895 dans le Parc pour l'Exposition industrielle internationale, le restaurant se fond véritablement dans la nature. Entre la grande verrière, les alcôves, les salons et la terrasse, son charme atypique ne laisse aucun visiteur de marbre.
Infos pratiques
Retrouvez toutes les recettes imprimables 48h avant le début du cours sur votre compte Chefsquare.

INFORMATIONS COVID-19
Nous avons mis en place toutes les mesures de sécurité pour vous recevoir dans les meilleures conditions :
- Masques obligatoires pour tous
- Répartition des denrées pour un travail individuel
- Limitation de 10 à 12 participants maximum espacés d'1 mètre
- Désinfection du matériel et des cuisines avant et après un cours

Do you want to organise this EXPERIENCE for a GROUP?
Contact us
You wish to propose this WORKSHOP to your CORPORATE COMMITTEE?
Contact us