French cooking
Les secrets de la gastronomie nantaise au Restaurant du Pont
French cooking
Les secrets de la gastronomie nantaise au Restaurant du Pont
Au programme
Durant cette immersion de 5h, rejoignez la brigade du Restaurant du Pont pour un moment privilégié aux côtés du chef Mathieu Corbineau. Vivez un service au passe d'envoi et apprenez en plus sur sa cuisine gastronomique créative et florale, prônant les produits du terroir nantais dans chacune de ses assiettes.
A l'issue de l'immersion, profitez d'un repas en salle seul(e) ou accompagné(e).
En détail
Votre immersion se déroulera dans les cuisines du Restaurant du Pont, avec toute la brigade, pour vivre un coup de feu dans les coulisses. Au programme de l'immersion :
Accueil par le chef et présentation du programme de la matinée
Préparation du service avec la brigade en cuisine
Conseils et astuces de Mathieu
Participation aux dressages des assiettes
Observation du coup de feu au passe d'envoi
Dégustation en salle du Menu du Pont : entrée, plat et dessert, accompagné d'un verre de vin
Une personne peut se joindre à vous pour le déjeuner, aux alentours de 13h, le repas étant à sa charge. Il est nécessaire de prévenir l'établissement en amont.
La cerise sur le gâteau
Découverte des coulisses du restaurant
Savoir associer les fleurs et végétaux en cuisine
Dégustation du Menu du Pont avec un verre de vin
Lieux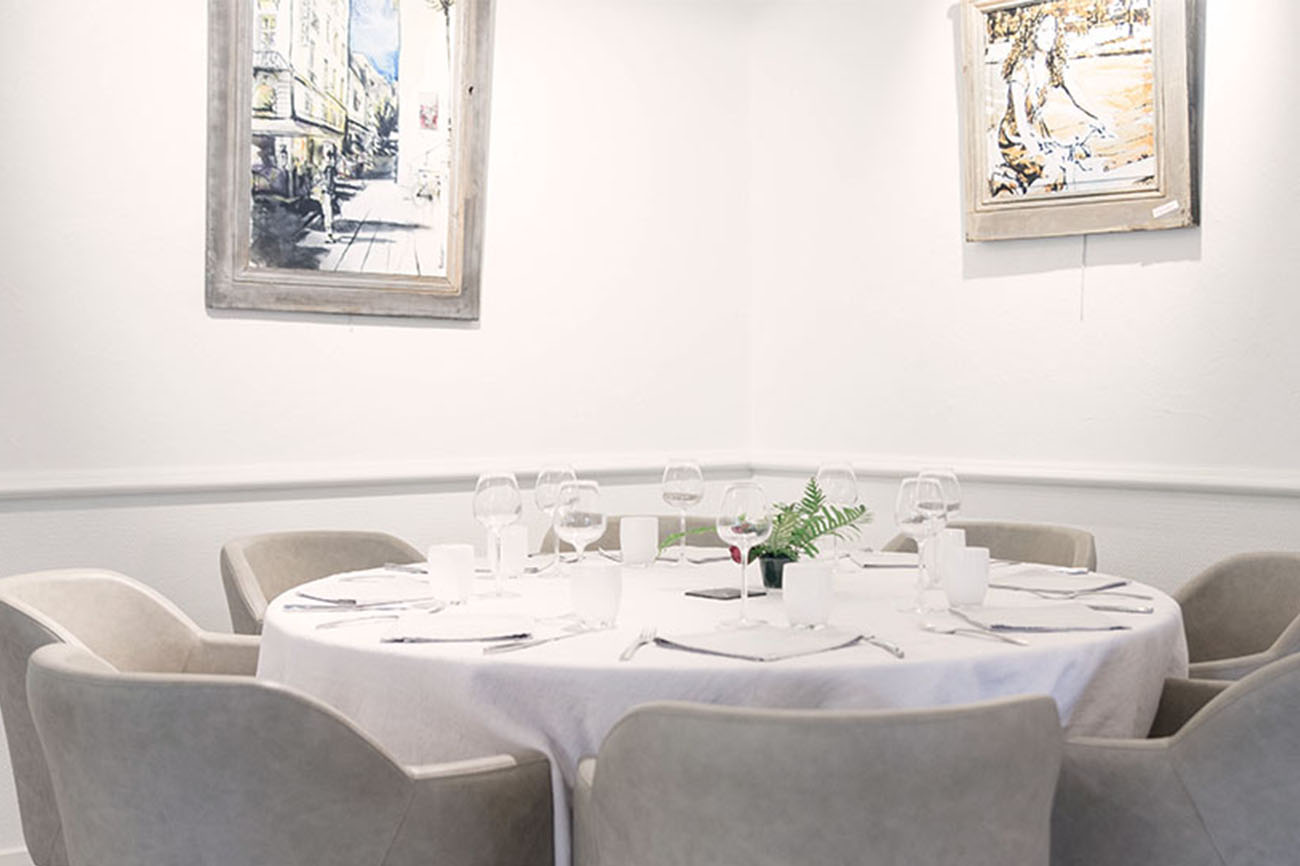 Avec son passé culinaire bien connu des nantais, Le Restaurant du Pont séduit par sa créativité et son cadre enchanteur, en lisière du canal de la Goulaine et aux portes du vignoble. Dôté de deux grandes salles baignées de lumière et d'une terrasse estivale, dans un environnement boisé, cet endroit charme les gourmets par sa cuisine novatrice et florale.
Infos pratiques
Retrouvez toutes les recettes imprimables 48h avant le début du cours sur votre compte Chefsquare.

INFORMATIONS COVID-19
Nous avons mis en place toutes les mesures de sécurité pour vous recevoir dans les meilleures conditions :
- Masques obligatoires pour tous
- Répartition des denrées pour un travail individuel
- Limitation de 10 à 12 participants maximum espacés d'1 mètre
- Désinfection du matériel et des cuisines avant et après un cours

Do you want to organise this EXPERIENCE for a GROUP?
Contact us
You wish to propose this WORKSHOP to your CORPORATE COMMITTEE?
Contact us