French cooking
La bistronomie créative chez Roca
French cooking
La bistronomie créative chez Roca
Au programme
Le temps d'une soirée en immersion dans les cuisines du restaurant bistronomique Roca, vivez le quotidien du chef Yohann Gerbout et profitez de cette rencontre privilégiée en petit comité pendant un service.
Passez derrière les fourneaux et apprenez en plus sur sa cuisine mêlant modernité, produits de saison et associations de saveurs.

En détail
Votre immersion se déroulera dans les coulisses du restaurant bistronomique Roca aux côtés du chef Yohann Gerbout. Au programme de votre soirée:
Préparation du service et de la mise en place avec le chef
Conseils et astuces de Yohann
Participation aux dressages des assiettes
Observation du coup de feu en cuisine
Dégustation en salle d'un dîner entrée / plat / dessert servi avec un verre de vin
Une personne peut se joindre à vous pour le dîner, aux alentours de 21h, le repas étant à sa charge. Il est nécessaire de prévenir l'établissement en amont.
La cerise sur le gâteau
Découvrir les coulisses d'un restaurant bistronomique
Suivre le service avec le Chef seul en cuisine
Dégustation en salle du dîner entrée / plat / dessert avec un verre de vin
Lieux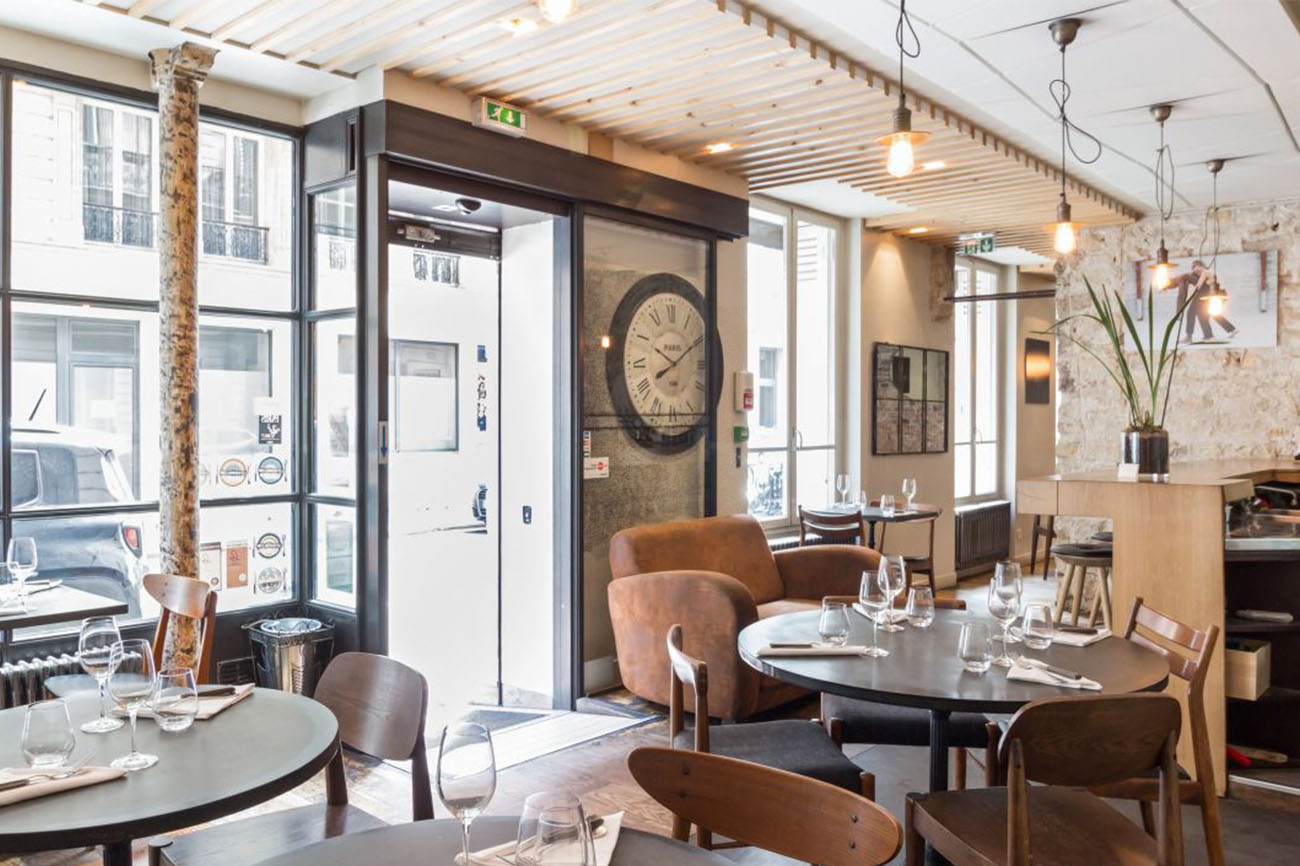 La rue Guillaume Tell, à l'écart des grandes artères de la Place Pereire, offre le calme et la confidentialité d'une adresse de gastronomes initiés. Avec Roca, selon votre humeur du moment, vous pouvez vous installer dans une pièce à l'ambiance bistrot chic, dans le salon autour de la table d'hôte ou encore près du bar pour contempler le coup de feu en cuisine.
Infos pratiques
Retrouvez toutes les recettes imprimables 48h avant le début du cours sur votre compte Chefsquare.

INFORMATIONS COVID-19
Nous avons mis en place toutes les mesures de sécurité pour vous recevoir dans les meilleures conditions :
- Masques obligatoires pour tous
- Répartition des denrées pour un travail individuel
- Limitation de 10 à 12 participants maximum espacés d'1 mètre
- Désinfection du matériel et des cuisines avant et après un cours

Do you want to organise this EXPERIENCE for a GROUP?
Contact us
You wish to propose this WORKSHOP to your CORPORATE COMMITTEE?
Contact us