Pâtisserie
Les tartes sous toutes leurs formes chez Tartelettes
Pâtisserie
Les tartes sous toutes leurs formes chez Tartelettes
Au programme
Durant cet après-midi en immersion, rentrez dans le laboratoire pâtissier de Tartelettes et profitez d'une rencontre privilégiée avec le chef et créateur Arnaud Ryckebush.
Mettez la main à la pâte et apprenez en plus sur la confection de leurs tartelettes gourmandes, de la préparation des fonds jusqu'aux crèmes suivant la production du jour.

En détail
Votre immersion se déroulera dans les coulisses du laboratoire pâtissier de Tartelettes. Au programme de votre immersion :
Accueil par Arnaud et présentation du programme de l'après-midi
Visite du laboratoire
Participation à toutes les préparations de base des tartelettes : préparation des pâtes (sucrées, brisées, brioches...), confection des crèmes et mise en place pour le lendemain
Conseils et astuces de chefs pâtissiers
Explications sur l'organisation quotidienne de la pâtisserie
A emporter à la fin de la journée : une tartelette salée et une tartelette sucrée de votre choix.
L'équipe
Gourmand et passionné, Arnaud est un reconverti qui a su s'entourer d'une équipe à son image. Comme lui, ils ont tout quitté pour se consacrer à leur métier de rêve et rejoindre l'aventure Tartelettes.
Arnaud Ryckebush
Ancien data scientist, Arnaud a tout quitté pour se consacrer à sa passion : la food. Bon vivant et épicurien, il a passé son CAP pâtisserie en candidat libre en 2016 et s'est armé d'un an d'expérience en boulangerie avant de créer Tartelettes, son salon de thé/pâtisserie gourmand et cocooning. Tous les jours, il revisite avec son équipe les traditionnelles tartes salées en version plus raffinée et propose des tartes de pâtissier gourmandes.
Find out more
La cerise sur le gâteau
Découvrir les secrets d'un laboratoire pâtissier
Devenir incollable sur la fabrication des pâtes à tartes
Repartir avec une tartelette salée et une tartelette sucrée de votre choix
Lieux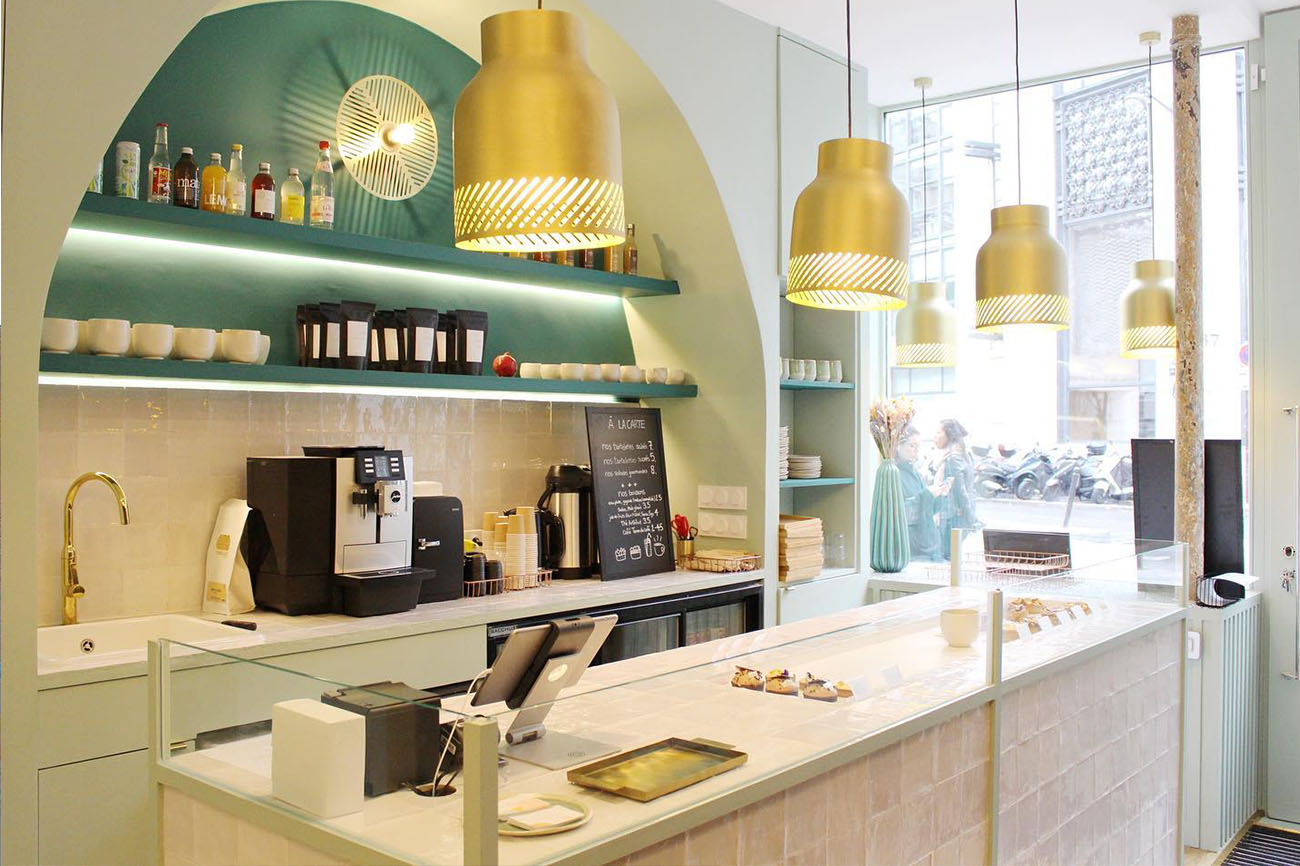 Situé du côté de Sentier, Tartelettes c'est à la fois un restaurant, un salon de thé, une pâtisserie. Un lieu multiple et qui s'adresse à chacun à n'importe quel moment de la journée, du petit-déjeuner au repas du soir. Chaque espace y est réfléchi, on s'y sent comme dans un cocon avec une déco soignée aux tons pastels et quelques touches de dorures nous rappelant le milieu de la pâtisserie de luxe. Que ce soit en salé ou en sucré, la tartelette y trône en reine.
Info pratiques
Retrouvez toutes les recettes imprimables 48h avant le début du cours sur votre compte Chefsquare.

INFORMATIONS COVID-19
Nous avons mis en place toutes les mesures de sécurité pour vous recevoir dans les meilleures conditions :
- Masques obligatoires pour tous
- Répartition des denrées pour un travail individuel
- Limitation à 9 participants maximum espacé d'1 mètre
- Désinfection du matériel et des cuisines avant et après un cours
- Dans la mesure du possible, il est préférable de favoriser la dégustation à emporter. Néanmoins, quand l'espace le permet, la dégustation sur place est envisageable. (n'hésitez pas à venir avec vos propres contenants 3x1 litre pour le "à emporter")

Do you want to organise this EXPERIENCE for a GROUP?
Contact us
You wish to propose this WORKSHOP to your CORPORATE COMMITTEE?
Contact us