French cooking
La coquille Saint-Jacques - Lyon - 2h
French cooking
La coquille Saint-Jacques - Lyon - 2h
Au programme
De bonnes recettes à base de saint Jacques créées et imaginées par Mariana qui sauront vous satisfaire tant par les techniques culinaires employées que par leur dégustation.
Techniques abordées
Ouvrir une coquille
Travailler une noix de Saint-Jacques crue et cuite
En détail
Dans cet atelier de 2 heures, la cheffe Mariana Delubac vous enseignera à réaliser 3 recettes à base de saint jacques :

-Carpaccio de St-Jacques aux légumes croquants
-St-Jacques au beurre de noix et pomme verte

À l'issue de votre cours, ces plats seront à emporter.
L'équipe
Voici nos chefs de cuisine française recrutés pour cet atelier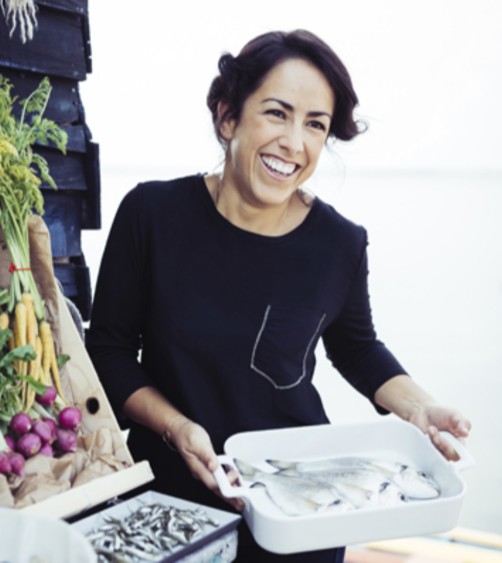 Mariana Delubac
Après avoir officié auprès des plus grands maitres culinaires (Louis Grondard au Drouant, Philippe Legendre au Georges V, Éric Frechon au Bristol,Philip Howard au Square) Mariana prends la tête d'Il Vino où elle décroche une étoile. Elle partage aujourd'hui sa cuisine d'exception dans notre atelier de Lyon.
Find out more
La cerise sur le gâteau
Tablier inclus
Oeufs et agrumes BIO
Recettes disponibles 48h avant le cours
Lieux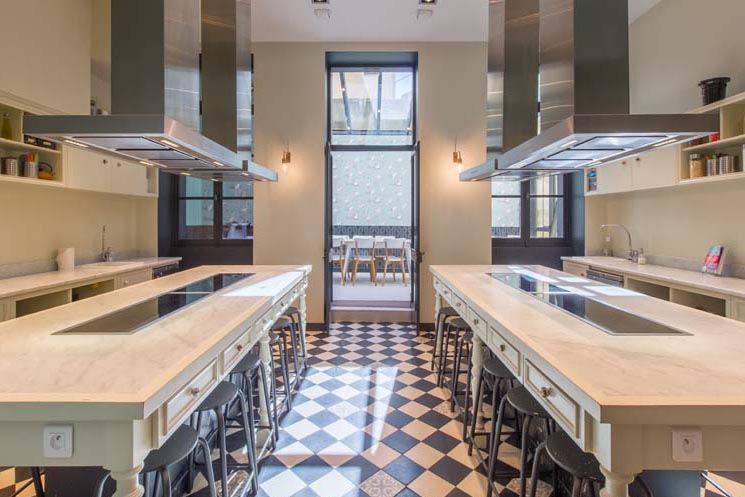 À mi-chemin entre le Parc de la Tête d'Or et la gare Part-Dieu, découvrez notre boutique-atelier, deux cuisines lumineuses et une agréable véranda pour accueillir vos dégustations et réunions.
Info pratiques
Retrouvez toutes les recettes imprimables 48h avant le début du cours sur votre compte Chefsquare.

INFORMATIONS COVID-19
Nous avons mis en place toutes les mesures de sécurité pour vous recevoir dans les meilleures conditions :
- Masques obligatoires pour tous
- Répartition des denrées pour un travail individuel
- Limitation à 9 participants maximum espacé d'1 mètre
- Désinfection du matériel et des cuisines avant et après un cours
- Dans la mesure du possible, il est préférable de favoriser la dégustation à emporter. Néanmoins, quand l'espace le permet, la dégustation sur place est envisageable. (n'hésitez pas à venir avec vos propres contenants 3x1 litre pour le "à emporter")

Do you want to organise this EXPERIENCE for a GROUP?
Contact us
You wish to propose this WORKSHOP to your CORPORATE COMMITTEE?
Contact us