Pâtisserie
Le Mille-feuille de A à Z - Paris
Pâtisserie
Le Mille-feuille de A à Z - Paris
Au programme
Venez réaliser dans nos ateliers de Paris ce grand classique de la pâtisserie.

Sur les conseils de notre chef pâtissier, vous réaliserez les 6 tours exigés pour une pâte feuilletée parfaitement croustillante. Vous maîtriserez la cuisson entre 2 plaques de cuisson et sa caramélisation.

En petits groupes, confectionnez votre crème pâtissière et montez votre 1000 feuilles du pochage de la crème au glaçage marbré.

Le défi en fin de cours : réussir la découpe délicate du gâteau.
Techniques abordées
Confectionner et cuir la pâte feuilletée
Réaliser une crème pâtissière à la vanille
Pocher et monter le mille-feuille
En détail
Durant cet atelier de pâtisserie de 3h, apprenez tous les rudiments et les étapes d'un bon mille-feuilles :

- Confection de votre pâton de pâte feuilletée individuel
- Réalisation de la crème pâtissière en petits groupes
- Montage, nappage et effet de dressage sur vos mille-feuilles
Repartez avec vos réalisations à la maison.
L'équipe
Testés et recrutés par une équipe pédagogique interne, nos chefs vous proposent leurs propres recettes et vous livrent tous leurs secrets :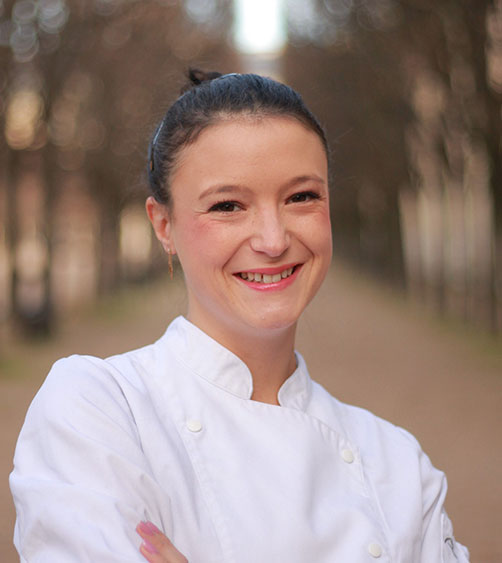 Léopoldine Bigant
Passionnée par la pâtisserie depuis son plus jeune âge, la cheffe Léopoldine Bigant construit son parcours à travers l'hôtellerie de luxe, en France et à l'étranger. Après s'être formée à l'Hôtel des Ministres au Ministère des Finances, elle travaille aux côtés du chef étoilé Jean-Louis Nomicos à la Fondation Louis Vuitton. En tant que formatrice pour les professionnels, elle saura vous partager sa pédagogie et son envie de transmettre.
Find out more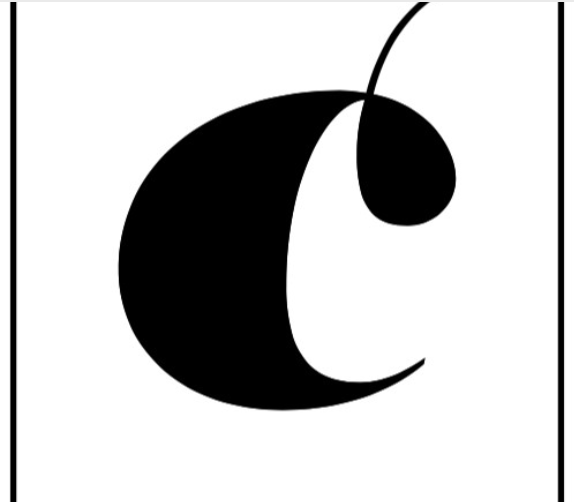 Charlotte Mangematin
Issue d'une formation pâtissière, Charlotte fait ses classes au sein de différents établissements parisiens. Elle se spécialise tout particulièrement dans les desserts à l'assiette et devient experte en création d'entremets et gâteaux de voyage.
Find out more
La cerise sur le gâteau
Les mille-feuilles réalisés seront à emporter
Thé/café inclus
Tablier offert
Recettes disponibles 48h avant le cours
Repartez avec votre pâton de pâte feuilletée prêt à l'emploi
Lieux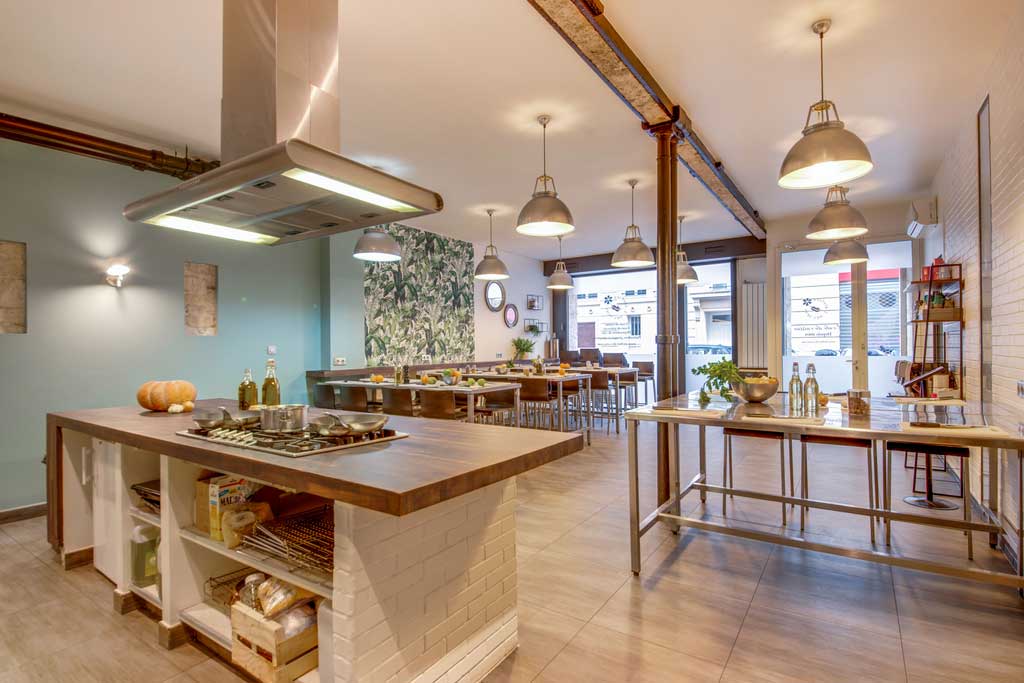 À quelques pas de Beaubourg, cet espace culinaire a été aménagé dans une ancienne galerie d'art sur deux niveaux. Au RDC, notre grande cuisine ouverte sur plus de 100 m² est modulable en fonction de vos besoins. Au sous-sol, nos deux caves voûtées en pierres apparentes sont propices aux dégustations de vins et aux réunions de travail.
Infos pratiques
Retrouvez toutes les recettes imprimables 48h avant le début du cours sur votre compte Chefsquare.

INFORMATIONS COVID-19
Nous avons mis en place toutes les mesures de sécurité pour vous recevoir dans les meilleures conditions :
- Masques obligatoires pour tous
- Répartition des denrées pour un travail individuel
- Limitation de 10 à 12 participants maximum espacés d'1 mètre
- Désinfection du matériel et des cuisines avant et après un cours

Do you want to organise this EXPERIENCE for a GROUP?
Contact us
You wish to propose this WORKSHOP to your CORPORATE COMMITTEE?
Contact us