Cours de pâtisserie
Masterclass : Flan avec JuChamalo - Lyon
Cours de pâtisserie
Masterclass : Flan avec JuChamalo - Lyon
Au programme
Après plusieurs dates complètes dans nos ateliers à Paris, venez partagez un moment de convivialité et de gourmandise dans notre atelier à Lyon autour d'une des créations du roi du Flan, JuChamalo !
Au programme de la Masterclass, réalisez une recette de flan issue de son livre : un flan de 12cm de diamètre (pour 3-4 gourmand·e·s) !
Véritable bec sucré, il a été l'initiateur du mouvement La Folie des Flans sur Instagram et a sorti en mars 2022 son premier livre « Mes Flans Pâtissiers » où il donne pas moins de 50 recettes classiques ou créatives de flans.
© Crédits photos : Aymery Chemin
Techniques abordées
Apprendre à réaliser une crème à flan lisse et onctueuse
Réaliser une pâte à cookie
Foncer un cercle à entremet avec une pâte
Gérer la cuisson du flan
En détail
Au cours de cette Masterclasse participative de 2h dans notre atelier de Lyon, Julien as JuChamalo vous donnera tous ses secrets pour réaliser l'une de ses recettes diablement gourmandes de flans, à partir de produits non transformés et à indice bas carbone. Vous réaliserez :
- Une pâte à cookie
- Une crème à flan bien vanillée
- Plusieurs cookies avec le reste de pâte
Allergènes : blé (gluten), œuf, lait.

À l'issue de la masterclass, repartez avec vos créations pour les partager à la maison. Et si vous êtes l'heureux·se détenteur·trice de son livre, ce sera l'occasion de l'apporter et vous le faire dédicacer.
L'équipe
Véritable bec sucré, JuChamalo a été l'initiateur du mouvement La Folie des Flans sur Instagram et a sorti en mars 2022 son premier livre « Mes Flans Pâtissiers » où il donne pas moins de 50 recettes classiques ou créatives de flans.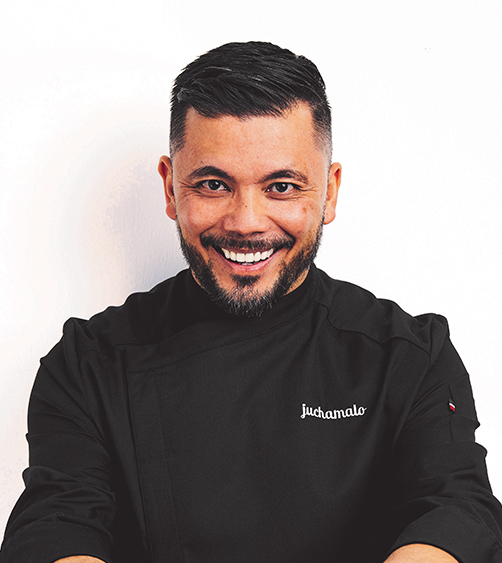 Ju Chamalo
En véritable bec sucré autodidacte, intéressé et curieux, Ju voue une passion flantesque qu'il expose sur son compte Instagram. Découvrez la multitude de recettes qu'il a rassemblé dans son livre Mes Flans Pâtissiers dans nos masterclasses !
Find out more
La cerise sur le gâteau
Echanges avec le Chef
Réaliser toutes les étapes du gâteau
Repartir avec ses créations
Faire dédicacer votre livre par le Chef
Lieux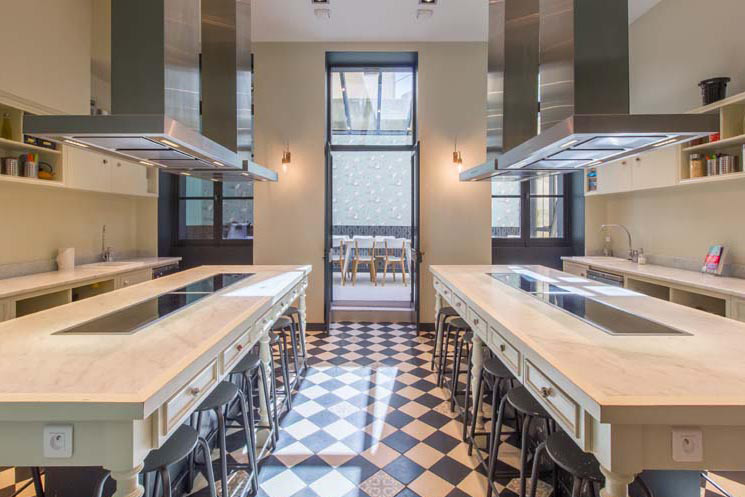 À mi-chemin entre le Parc de la Tête d'Or et la gare Part-Dieu, découvrez notre boutique-atelier, deux cuisines lumineuses et une agréable véranda pour accueillir vos dégustations et réunions.
Infos pratiques
Retrouvez toutes les recettes imprimables 48h avant le début du cours sur votre compte Chefsquare.


Do you want to organise this EXPERIENCE for a GROUP?
Contact us
You wish to propose this WORKSHOP to your CORPORATE COMMITTEE?
Contact us