French cooking
Visite du marché et immersion à Olive et Artichaut
French cooking
Visite du marché et immersion à Olive et Artichaut
Au programme
Passez la matinée en immersion avec le chef Thomas Hubert et partagez son quotidien en le suivant au marché, rencontrez ses producteurs et participez avec toute sa brigade au service du midi. Inspiré par la nature et les produits locaux, Thomas construit sa carte au quotidien, suivant les étals du marché, pour proposer une cuisine aux saveurs locales et on ne peut plus fraîche.
A l'issue de l'immersion, dégustez en salle le menu P'tit Olive seul(e) ou accompagné(e).
En détail
Votre immersion se déroulera au marché, à deux pas du restaurant, et dans les cuisines de l'institution niçoise Olive et Artichaut. Au programme de l'immersion :
Rendez-vous devant le restaurant et départ pour le marché avec Thomas
Retour au restaurant et préparation du service en cuisine
Conseils et astuces du Chef
Participation aux dressages des assiettes
Observation du coup de feu au passe d'envoi
Dégustation au comptoir, face à la cuisine, du P'tit Menu d'Olive (entrée/plat/dessert) , servi avec un verre de vin
Une personne peut se joindre à vous pour le déjeuner, aux alentours de 13h, le repas étant à sa charge. Il est nécessaire de prévenir l'établissement en amont.
La cerise sur le gâteau
Visite du marché et des producteurs
Découverte des coulisses du restaurant
Déjeuner au comptoir du menu P'tit Olive en 3 temps
Lieux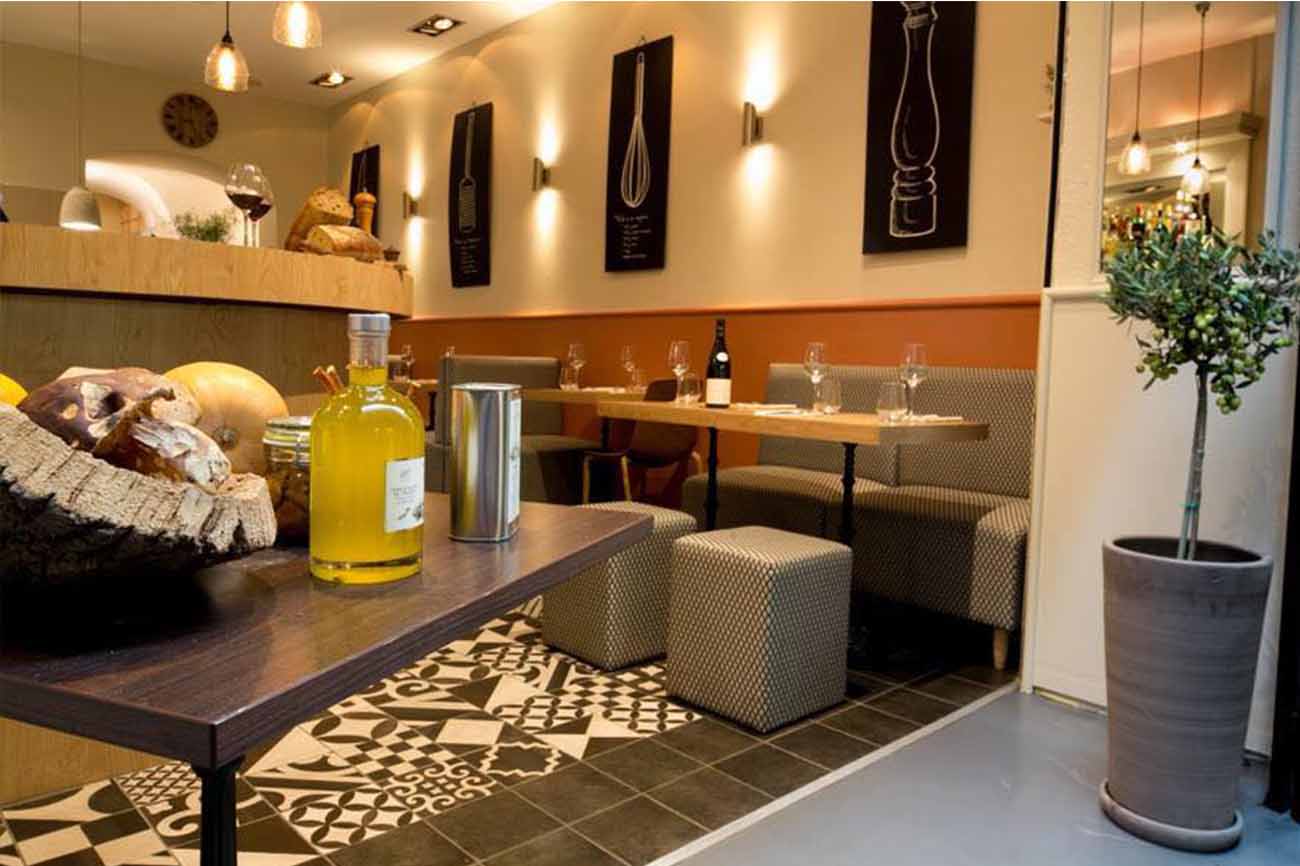 L'olive de Nice et l'artichaut violet, produits que l'on retrouve sur les étals des marchés niçois, ont inspiré le nom de ce restaurant. En plein cœur du vieux Nice, Aurélie et Thomas ont voulu un lieu à leur image, proche et respectueux de la nature. La décoration est ainsi faite de matériaux bruts, avec un comptoir donnant sur la cuisine pour observer le chef en direct préparer ses produits frais. On trouve aussi un espace épicerie fine où sont exposés des petits trésors du terroir méticuleusement sélectionnés.
Infos pratiques
Retrouvez toutes les recettes imprimables 48h avant le début du cours sur votre compte Chefsquare.

INFORMATIONS COVID-19
Nous avons mis en place toutes les mesures de sécurité pour vous recevoir dans les meilleures conditions :
- Masques obligatoires pour tous
- Répartition des denrées pour un travail individuel
- Limitation de 10 à 12 participants maximum espacés d'1 mètre
- Désinfection du matériel et des cuisines avant et après un cours

Do you want to organise this EXPERIENCE for a GROUP?
Contact us
You wish to propose this WORKSHOP to your CORPORATE COMMITTEE?
Contact us