Cours de cuisine végétarienne
Bistronomie végane crudivore chez 42 Degrés
Cours de cuisine végétarienne
Bistronomie végane crudivore chez 42 Degrés
Au programme
Passez les portes de cette institution parisienne de la cuisine crudivore végane, unique en son genre, et découvrez l'univers culinaire du Chef Fabien Borgel en le rejoignant en cuisine le temps d'un service.
Pionnier en la matière, profitez de son savoir-faire et de ses techniques innovantes pour associer produits végétaux et épices sans cuisson.

À l'issue de l'immersion, profitez d'un dîner en salle seul·e ou accompagné·e - sa part de l'addition sera à régler.

Votre expérience se déroulera en cuisine et en salle afin de découvrir tous les postes et les techniques culinaires de cette institution végane. Voici les étapes de cette immersion :
- Préparation du service avec la brigade
- Conseils et astuces du Chef Fabien
- Participation aux dressages au passe d'envoi
- Observation du coup de feu
- Dégustation en salle d'un menu entrée, plat, frawmage et dessert ainsi que de 3 verres de vin.

À l'issue de l'immersion, profitez d'un dîner en salle seul·e ou accompagné·e : une personne peut se joindre à vous aux alentours de 20h30, le repas étant à sa charge. Il est nécessaire de prévenir l'établissement en amont.
L'équipe
Fabien Borgel est un chef d'orchestre dans sa cuisine, des entrées jusqu'aux desserts, sur tous les fronts. Avec toute son équipe, ils souhaitent faire découvrir ou redécouvrir une cuisine innovante, sans cuisson, uniquement végétale, et surtout sensibiliser à une nouvelle façon de consommer.
Fabien Borgel
Fabien Borgel s'est passionné pour la cuisine végétale après plusieurs expériences dans des restaurants parisiens, australiens, suisses ou encore américains. Il découvre la cuisine crue grâce à son associée, Emilia Lombardo, il y a 5 ans, et montent ensemble le premier restaurant crudivore végan de Paris : 42 Degrés. Au menu : légumes à foison, techniques innovantes et épices en tout genre.
Find out more
La cerise sur le gâteau
Découverte des coulisses du restaurant
Dégustation en salle du menu entrée, plat, frawmage et dessert
Dressage des assiettes avec le Chef
Lieux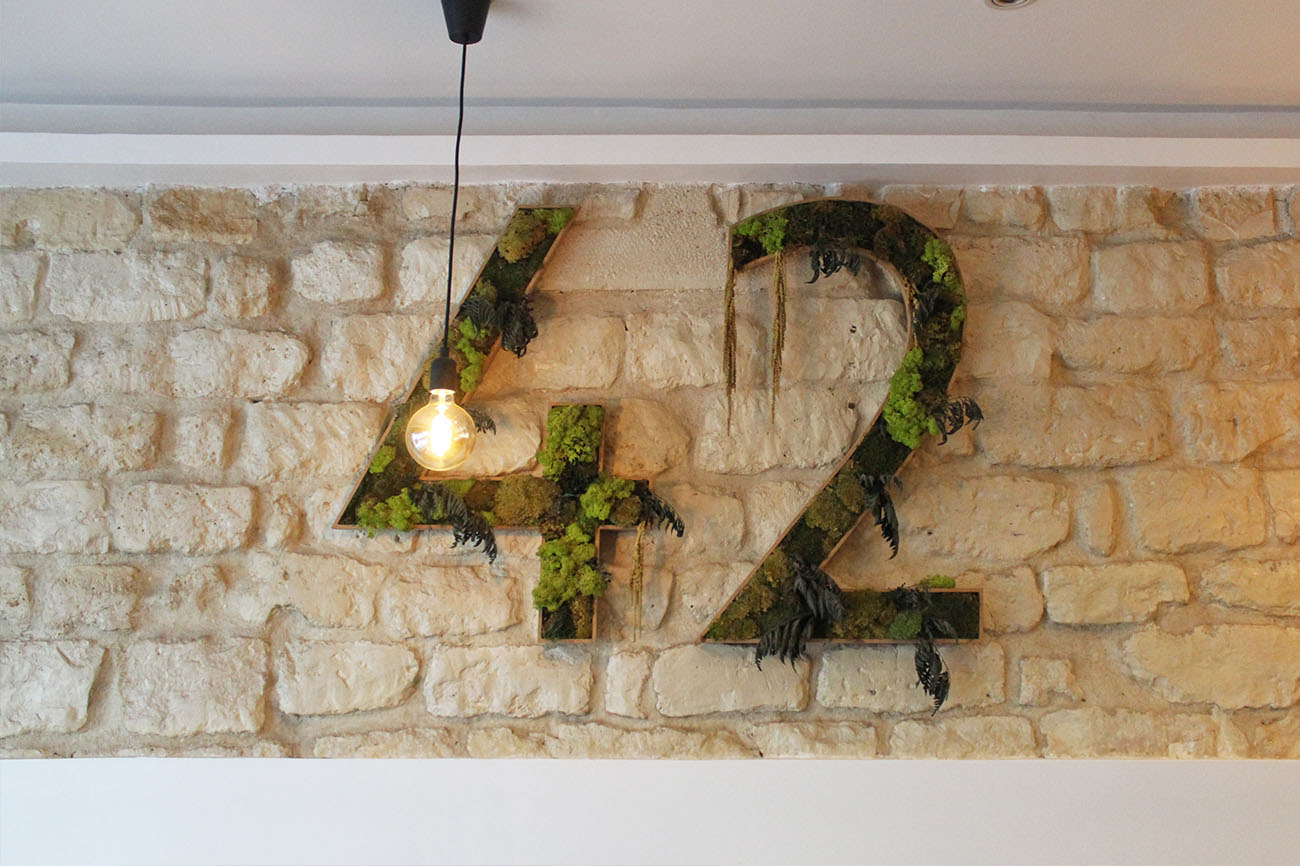 Situé dans le mouvementé quartier du Faubourg Poissonnière, 42 Degrés est le premier restaurant de bistronomie 100% raw et vegan qui s'est installé à Paris, avec pour objectif de faire rimer cuisine crue et bistronomie. La décoration se veut sobre : murs en pierres, nuances de noir et touches végétales sur les tables, l'essentiel est dans les assiettes. Pour les plus curieux, la cuisine ouverte est prête à vous livrer tous ses secrets.
Infos pratiques
Retrouvez toutes les recettes imprimables 48h avant le début du cours sur votre compte Chefsquare.


Do you want to organise this EXPERIENCE for a GROUP?
Contact us
You wish to propose this WORKSHOP to your CORPORATE COMMITTEE?
Contact us