Cuisine du monde
Menu Fusion - Paris
Cuisine du monde
Au programme
Réalisez un menu fusion, entre France et Asie, de l'entrée jusqu'au dessert, en travaillant uniquement des produits de saison. Apprenez à associer le savoir faire culinaire français à des saveurs et goûts venus d'ailleurs.
Techniques abordées
Savoir travailler les fleurs et herbes aromatiques
Associer des saveurs asiatiques aux techniques culinaires françaises
Réaliser des écumes ou des bouillons parfumés
En détail
Durant ce cours de cuisine mêlant culture gastronomique européenne et internationale, réalisez un menu entier, de l'entrée au dessert, en mêlant des saveurs venant des 4 coins de la planète.
Au programme de l'atelier :



Printemps : (d'Avril à Juin)
-Tempura de fleurs de printemps, petits pois, fruit de la passion et écume de menthe
- Émincé de bœuf aux fleurs de bourrache, sauce teriyaki et romaine braisée
- Éclair à la violette
Eté : (de Juillet à Septembre)
- Caviar d'aubergine aux saveurs asiatiques et crackers de tapioca
- Crevettes grillées au curry rouge, salsa à la mangue et panna cotta à la citronnelle
- Financier au citron vert, glace à la coriandre et chantilly coco
Automne (d'Octobre à Décembre) :
- Velouté de butternut miso et sésame
- Tartare de Saint-Jacques, flan cheraw mushi aux cèpes, pickles de champignons
- Moelleux praliné, crème matcha et nougatine au sésame
Hiver (de Janvier à Mars) :
- Raviolis aux crevettes, bouillon léger aux herbes
- Saumon Teriyaki, nouilles soba au miso
- Ile flottante au thé matcha , noix de cajou caramélisées
L'équipe
Voici le chef spécialiste recruté pour cet atelier :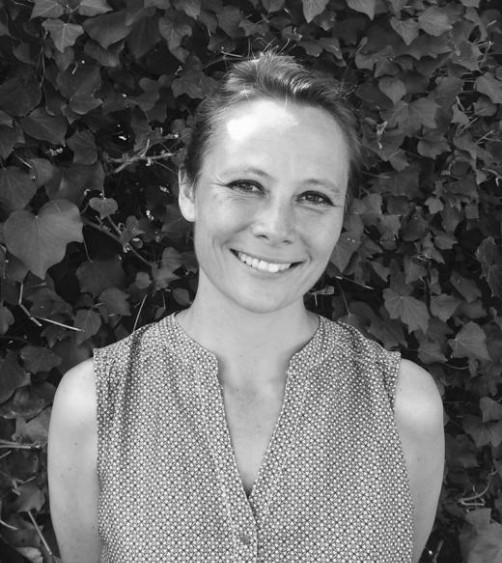 Florence Compain
Florence a passé 25 ans à Bangkok, d'abord en tant que journaliste puis en tant que chef. Elle monte une école de cuisine là-bas, puis choisit de revenir en France pour devenir formatrice culinaire. A son retour, elle se forme à la pâtisserie et la boulangerie en suivant la formation au Cordon Bleu. Elle vous apprendra aussi bien les classiques de la cuisine française que les secrets de la cuisine thaï, en passant par les techniques boulangères.
Find out more
La cerise sur le gâteau
Tablier inclus
Café & thé bio offerts
Dégustation à table des plats réalisés
Verre de vin offert pour le repas
Lieux
À deux pas de Bastille, au fond d'une cour intérieure, retrouvez nos cuisines dans un ancien atelier d'artiste. Deux cuisines calmes et lumineuse d'une superficie totale de 100 m2 peuvent accueillir jusqu'à 30 personnes.
Info pratiques
Retrouvez toutes les recettes imprimables 48h avant le début du cours sur votre compte Chefsquare.

INFORMATIONS COVID-19
Nous avons mis en place toutes les mesures de sécurité pour vous recevoir dans les meilleures conditions :
- Masques obligatoires pour tous
- Répartition des denrées pour un travail individuel
- Limitation à 9 participants maximum espacé d'1 mètre
- Désinfection du matériel et des cuisines avant et après un cours
- Dans la mesure du possible, il est préférable de favoriser la dégustation à emporter. Néanmoins, quand l'espace le permet, la dégustation sur place est envisageable. (n'hésitez pas à venir avec vos propres contenants 3x1 litre pour le "à emporter")

Do you want to organise this EXPERIENCE for a GROUP?
Contact us
You wish to propose this WORKSHOP to your CORPORATE COMMITTEE?
Contact us