French cooking
La bistronomie dans tous ses états à l'Instinct Gourmand
French cooking
La bistronomie dans tous ses états à l'Instinct Gourmand
Au programme
Durant cette immersion en cuisine de 5h, passez la matinée derrière les fourneaux avec le chef Sylvain Le Bras et toute son équipe pour vivre un service à leurs côtés. La ligne directrice de Sylvain : une cuisine du marché, une carte qui change toutes les semaines, et surtout la recherche du goût. La bistronomie nantaise n'aura plus de secrets pour vous.
A l'issue de l'immersion, profitez d'un repas en salle seul(e) ou accompagné(e).
En détail
Votre immersion se déroulera dans les cuisines du restaurant bistronomique L'Instinct Gourmand avec le chef Sylvain Le Bras et toute sa brigade. Au programme de votre immersion :
Accueil par le chef et présentation du programme de la matinée
Participation à la mise en place du service avec la brigade
Conseils culinaires et astuces de Sylvain
Participation aux dressages des assiettes au poste d'envoi
Observation du coup de feu du service en cuisine
Dégustation du menu du déjeuner en 3 temps, avec un verre de vin
Une personne peut se joindre à vous pour le déjeuner, aux alentours de 13h, le repas étant à sa charge. Il est nécessaire de prévenir l'établissement en amont.
L'équipe
Proche de ses clients et de ses producteurs, Sylvain est un chef plein de convivialité et qui veut la partager dans ses assiettes. Travaillant avec des produits du marché et changeant sa carte toutes les semaines, sa cuisine bistronomique se veut accessible à tous.
Sylvain Le Bras
Chef et propriétaire de l'Instinct Gourmand depuis maintenant plus de 6 ans, Sylvain Le Bras est un protagoniste du fait maison, la qualité avant la quantité. Formé dans des établissements étoilés chez Bernard Loiseau ou encore chez Raymond Blanc, cet originaire de la région nantaise a toujours travaillé une carte courte, de saison, avec des produits frais et il n'hésite pas à la renouveller chaque semaine pour toujours plus de gourmandise.
Find out more
La cerise sur le gâteau
Découvrir les coulisses d'un restaurant bistronomique
Pouvoir déjeuner avec vue sur le passe d'envoi
Dégustation du menu du déjeuner en 3 temps avec un verre de vin
Lieux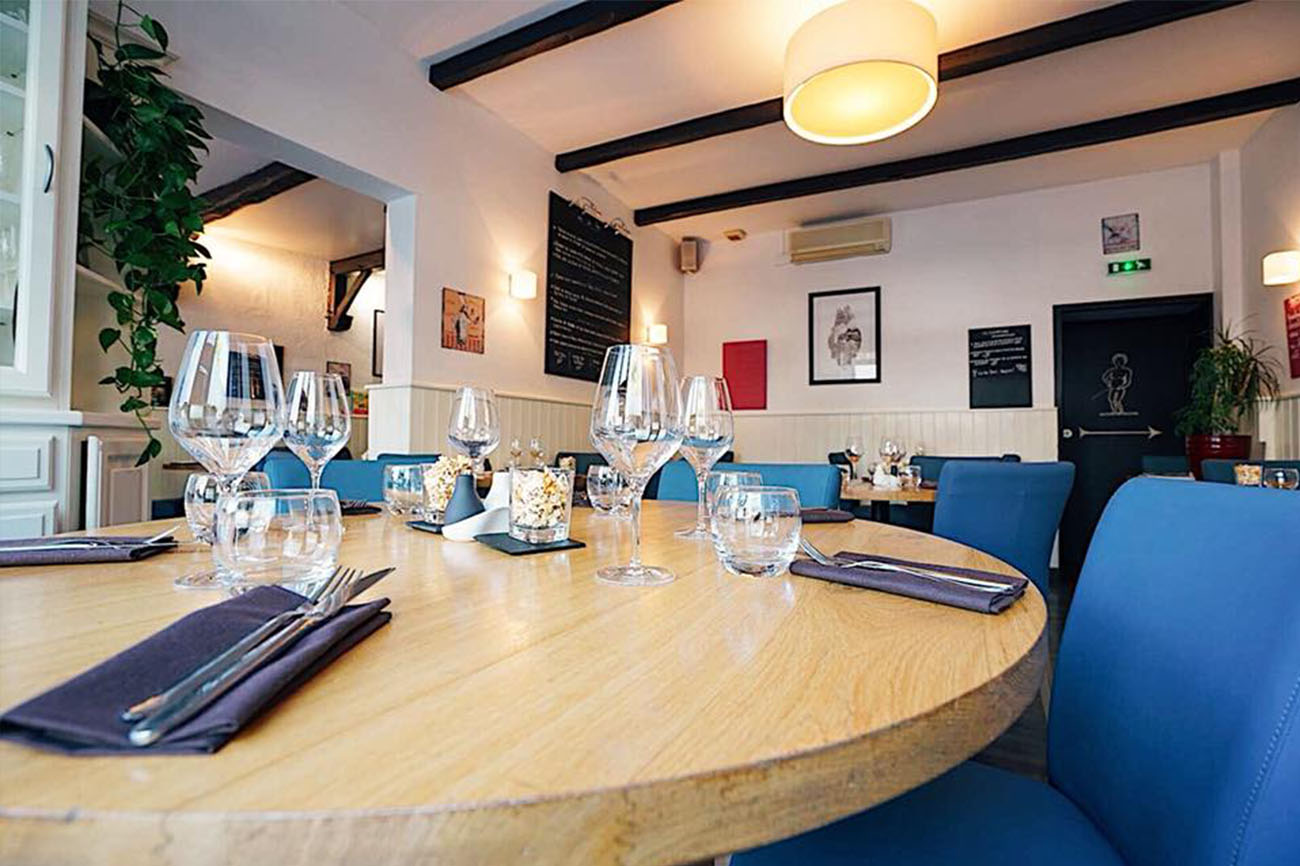 Au coeur du quartier Bouffay à Nantes, L'instinct Gourmand a su garder les codes du bistrot tout en appportant un vent de modernité dans ses assiettes. Ardoises du jour aux murs, cuisine ouverte sur la salle, menu du marché : un lieu pour se retrouver autour d'une cuisine franche et au rapport qualité/prix imbattable.
Infos pratiques
Retrouvez toutes les recettes imprimables 48h avant le début du cours sur votre compte Chefsquare.


Do you want to organise this EXPERIENCE for a GROUP?
Contact us
You wish to propose this WORKSHOP to your CORPORATE COMMITTEE?
Contact us