Apprendre à sublimer les pâtes
Les sauces italiennes - Lyon
Apprendre à sublimer les pâtes
Les sauces italiennes - Lyon
Au programme
La gastronomie italienne est réputée pour sa variété de pâtes, mais chaque pâte a sa sauce !
Découvrez les sauces emblématiques aux saveurs méditerranéennes et umamis de cette cuisine ensoleillée et apprenez comment les décliner au fil des saisons.
Techniques abordées
Associer la bonne sauce au bon type de pâtes
Travailler la texture des sauces
Découvrir les produits typiques de la cuisine italienne
Connaître les déclinaisons possibles avec ces sauces de base
En détail
Durant ce cours de cuisine italienne, préparez 6 des sauces les plus utilisées dans la gastronomie transalpine, à partir de produits non transformés et à indice bas carbone.
Au programme de l'atelier :
- Sauce Putanesca (olives, piment et tomates)
Allergènes : poisson (anchois), huile végétale (olive).
- Sauce Bolognaise (pancetta, légumes et tomate)
Allergènes : céleri, lait.
- Sauce alla Norma (aubergines, tomates et ricotta)
Allergènes : huile végétale (olive), lait.
- Sauce Vongole (palourdes)
Allergènes : coquillages (palourdes), huile végétale (olive), lait.
- Sauce Carbonara (guanciale, pecorino, parmesan)
Allergènes : lait, œuf.
- Sauce Amatriciana (guanciale, pecorino, oignons rouges, tomates)
Allergènes : /.

À l'issue de votre cours, une table sera dressée et vous pourrez déguster les plats réalisés accompagnés d'un verre de vin et partager un moment avec le.a Chef.fe et les autres participant.e.s. Le reste des sauces sera à emporter pour régaler vos proches.
L'équipe
Voici nos Chef.fe.s imprégné.e.s de la cuisine italienne recruté.e.s pour cet atelier :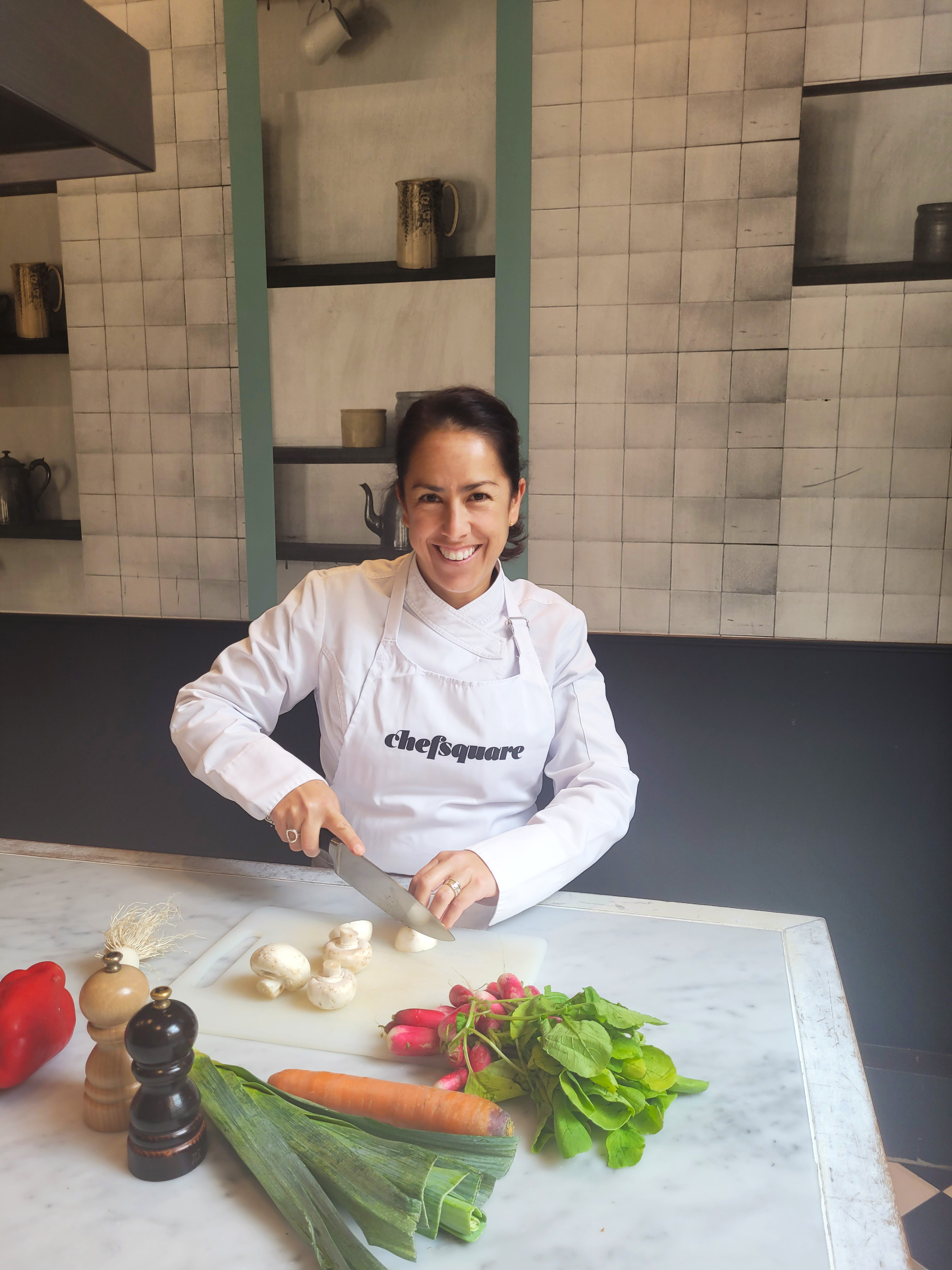 Mariana Delubac
Après avoir officié auprès des plus grands maitres culinaires (Louis Grondard au Drouant, Philippe Legendre au Georges V, Éric Frechon au Bristol,Philip Howard au Square) Mariana prends la tête d'Il Vino où elle décroche une étoile. Elle partage aujourd'hui sa cuisine d'exception dans notre atelier de Lyon.
Find out more
La cerise sur le gâteau
Tablier en coton recyclé bio inclus
Café & thé offerts
Dégustation à table des plats réalisés
Verre de vin offert pour le repas
Lieux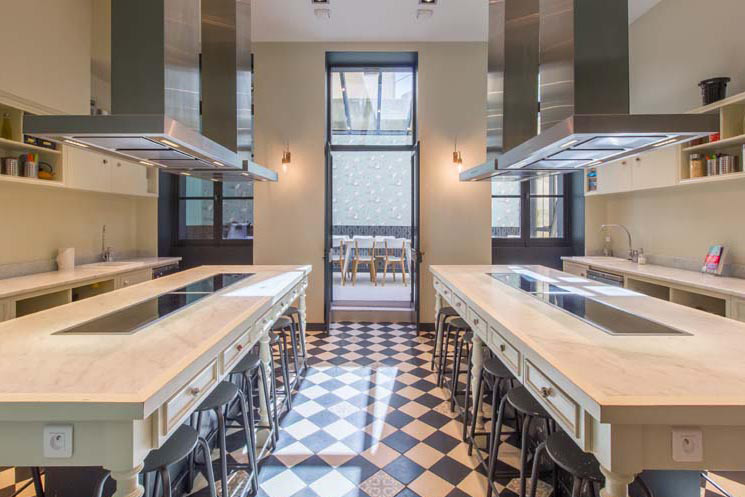 À mi-chemin entre le Parc de la Tête d'Or et la gare Part-Dieu, découvrez notre boutique-atelier, deux cuisines lumineuses et une agréable véranda pour accueillir vos dégustations et réunions.
Infos pratiques
Retrouvez toutes les recettes imprimables 48h avant le début du cours sur votre compte Chefsquare.


Do you want to organise this EXPERIENCE for a GROUP?
Contact us
You wish to propose this WORKSHOP to your CORPORATE COMMITTEE?
Contact us