Cours de cuisine chinoise
Bao - Lyon
Cours de cuisine chinoise
Au programme
Star de la street-food asiatique, le bao est une petite brioche d'origine chinoise farcie au porc et cuite à la vapeur.
Découvrez les secrets pour réaliser de savoureux baos umamis comme en Asie, en direct de Lyon.

Durant cet atelier de 2 heures, notre Chef·fe vous apprend à fabriquer les fameuses brioches bao et la version sandwich avec les gua bao, à base de produits non transformés et à indice bas carbone :
- Bao farcies au porc et shiitakés
- Bananes au lait de coco et perles de tapioca
Allergènes : Blé (gluten), huile végétale, lait, soja, sésame (huile), œuf.

À l'issue de votre cours, une table sera dressée et vous pourrez déguster les plats réalisés accompagnés d'un verre de vin, et partager un moment avec le·a Chef·fe et les autres participant·e·s.
Techniques abordées
Réaliser la pâte à bao
Façonner les brioches bao
Réaliser une sauce aigre douce
Cuire à la vapeur en panier en bambou
En détail
Rejoignez notre Chef·fe en cuisine pour apprendre à réaliser des brioches baos.
À découvrir aussi :
-
Dim Sum- Lyon
L'équipe
Voici nos Chef·fe·s imprégné·e·s de la cuisine Chinoise recruté·e·s pour cet atelier :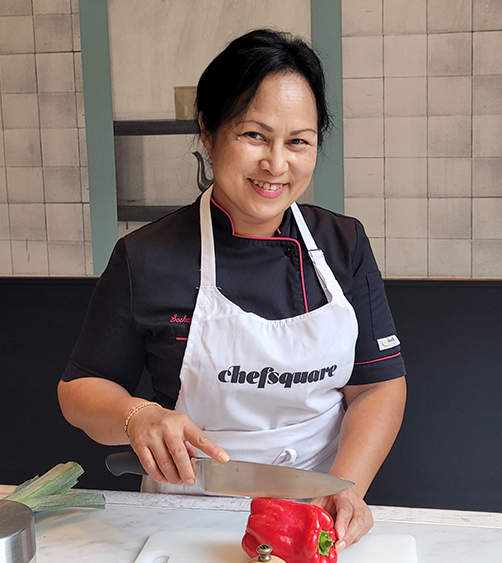 Sacharanin Herlidou
Née à Phnom-Penh au Cambodge, Sacharanin a baigné dans un milieu familial riche de savoir culinaire. A la tête d'une société de traiteur, Coriandre & Citronnelle, elle régale sociétés et institutions de la région lyonnaise et intervient également en tant que chef à domicile chez les particuliers et en tant que coach culinaire pour les professionnels.
Find out more
La cerise sur le gâteau
Tablier en coton bio recyclé inclus
Café & thé bio offerts
Dégustation à table des plats réalisés
Verre de vin offert pour le repas
Lieux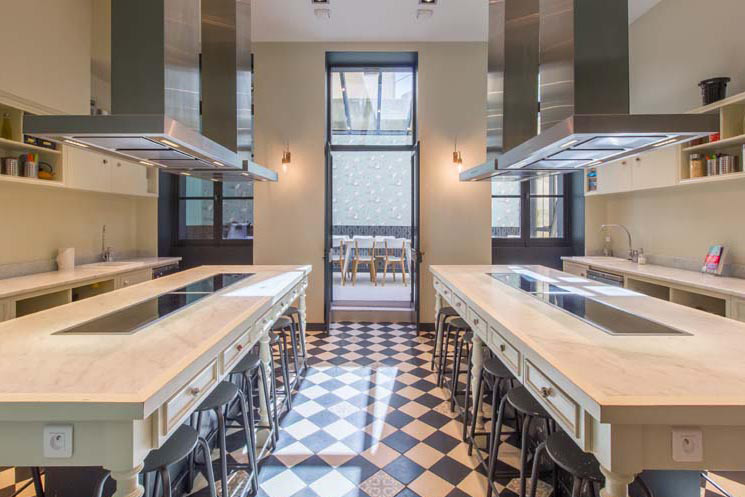 À mi-chemin entre le Parc de la Tête d'Or et la gare Part-Dieu, découvrez notre boutique-atelier, deux cuisines lumineuses et une agréable véranda pour accueillir vos dégustations et réunions.
Infos pratiques
Retrouvez toutes les recettes imprimables 48h avant le début du cours sur votre compte Chefsquare.


Do you want to organise this EXPERIENCE for a GROUP?
Contact us
You wish to propose this WORKSHOP to your CORPORATE COMMITTEE?
Contact us