Cours de cuisine pour enfant
Anniversaire Enfant - Paris
Cours de cuisine pour enfant
Anniversaire Enfant - Paris
Au programme
Techniques abordées
Pochage de la pâte à chou
Fourrage des éclairs
Glaçage et décor des éclairs
En détail
Envie de proposer un anniversaire autour d'un cours de pâtisserie à votre enfant avec son groupe de copain·ine·s ?
Rejoignez notre Chef·fe en atelier pour 2 heures où l'anniversaire se déroulera en plusieurs parties :
- Arrivée des enfants : les tabliers et les mini-toques les attendent. Le·a Chef·fe se présente et propose aux enfants de débuter les préparations pour réaliser un goûter d'anniversaire gourmand. Au programme : 1 recette au choix entre éclair au chocolat ou éclair à la vanille.
Les enfants s'appliquent à refaire les gestes du·de la Chef·fe tous ensemble et se partagent les différentes étapes de la recette. Chacun poche ses éclairs selon la recette choisie. Plus qu'à les décorer !
Allergènes : lait, blé, œuf, glucose.

- L'après-midi se termine autour d'un goûter festif autour d'un jus de fruits frais. Le·la Chef·fe apporte les éclairs avec les bougies. Votre enfant souffle ses bougies, ouvre ses cadeaux et se régale avec ses invités.
L'équipe
Retrouvez notre équipe de Chef·fe·s en cuisine qui saura rendre l'anniversaire de votre enfant festif et mémorable :
Margaux Bellorgey
Peu de temps après avoir été diplômée de pâtisserie, Margaux décide de s'envoler pour les Antilles où elle a pu s'essayer à tous les styles de pâtisseries : de la boutique/traiteur, au restaurant bistronomique en passant par l'hôtellerie de luxe. Elle finit ensuite par créer sa propre structure, et exercer en tant que Cheffe privée. Après 13 années passées là-bas, elle choisit de revenir en France pour renouer avec sa passion, la pâtisserie française. Son plaisir, apporter sa touche aux intemporels en proposant des astuces pour une pâtisserie alternative plus healthy et durable.
Find out more
La cerise sur le gâteau
Une cuisine rien que pour votre enfant et sa bande de copain·ine·s
Un·e Chef·fe pédagogue et rigolo·te
Un goûter d'anniversaire festif
Boissons offertes (jus de fruits frais)
Tablier en coton recyclé bio inclus
Lieux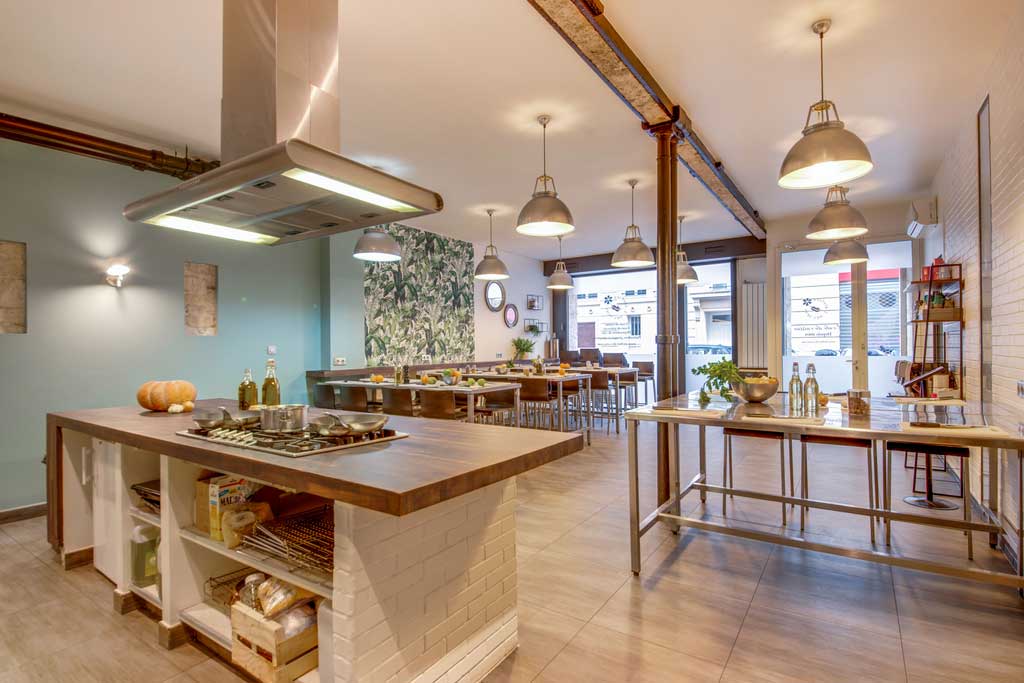 À quelques pas de Beaubourg, cet espace culinaire a été aménagé dans une ancienne galerie d'art sur deux niveaux. Au RDC, notre grande cuisine ouverte sur plus de 100 m² est modulable en fonction de vos besoins. Au sous-sol, nos deux caves voûtées en pierres apparentes sont propices aux dégustations de vins et aux réunions de travail.
Infos pratiques
Retrouvez toutes les recettes imprimables 48h avant le début du cours sur votre compte Chefsquare.


Do you want to organise this EXPERIENCE for a GROUP?
Contact us
You wish to propose this WORKSHOP to your CORPORATE COMMITTEE?
Contact us