Cours de cuisine pour enfant
Atelier Ado 12-15 ans - Paris
Cours de cuisine pour enfant
Atelier Ado 12-15 ans - Paris
Au programme
Macarons emoji ou pizza ? Nos Chef.fe.s revisitent les grands classiques version teens !
Techniques abordées
S'organiser en cuisine et en équipe
Reconnaître les produits qui composent les recettes
Réaliser des mélanges et maîtriser les cuisson
En détail
Votre adolescent.e présente un fort intérêt pour la cuisine ou la pâtisserie ? Faites-le.la participer à nos ateliers réservés uniquement pour les adolescents de 12 à 15 ans.
Samedi 15 Octobre : Macarons Emoji
-Réalisation des coques de macarons
-Décoration smiley au feutre alimentaire
(La ganache chocolat sera préalablement réalisée par le.a Chef.fe et expliquée aux participants).

Allergènes : fruits à coque (amandes), œuf, lait,
À l'issue du cours, une dégustation entre les ados et le.a Chef.fe aura lieu autour de jus de fruits frais, le reste des préparations sera à emporter à la maison.
L'équipe
Voici nos Chef.fe.s passionné.e.s par la pâtisserie pour ados, recruté.e.s pour cet atelier.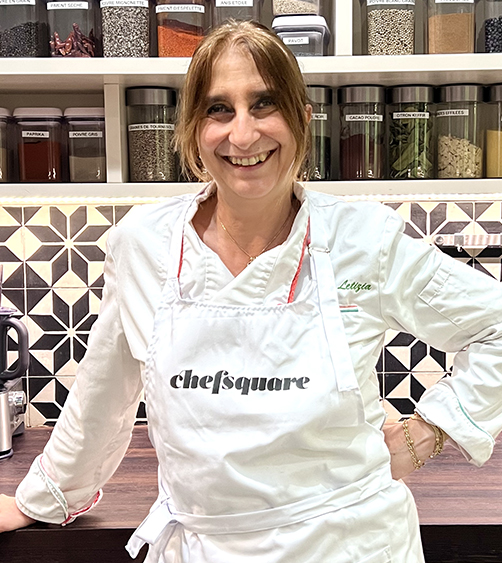 Letizia Del Vecchio
Originaire de Naples, berceau de la pizza et de la mozzarella, la cuisine de Letizia est depuis toujours parfumée de basilic, de tomates et d'huile d'olive. De sa grand-mère, elle hérite du goût des bonnes choses et d'une recette de pâtes fraîches incomparable qu'elle transmet chaque jour avec un enthousiasme et une générosité communicative.
Find out more
Margaux Bellorgey
Peu de temps après avoir été diplômée de pâtisserie, Margaux décide de s'envoler pour les Antilles où elle a pu s'essayer à tous les styles de pâtisseries : de la boutique/traiteur, au restaurant bistronomique en passant par l'hôtellerie de luxe. Elle finit ensuite par créer sa propre structure, et exercer en tant que Cheffe privée. Après 13 années passées là-bas, elle choisit de revenir en France pour renouer avec sa passion, la pâtisserie française. Son plaisir, apporter sa touche aux intemporels en proposant des astuces pour une pâtisserie alternative plus healthy et durable.
Find out more
La cerise sur le gâteau
Tablier en coton recyclé offert
Jus de fruits frais à disposition
Recettes disponibles 48h avant le cours
Lieux
À deux pas de Bastille, au fond d'une cour intérieure, retrouvez nos cuisines dans un ancien atelier d'artiste. Deux cuisines calmes et lumineuse d'une superficie totale de 100 m2 peuvent accueillir jusqu'à 30 personnes.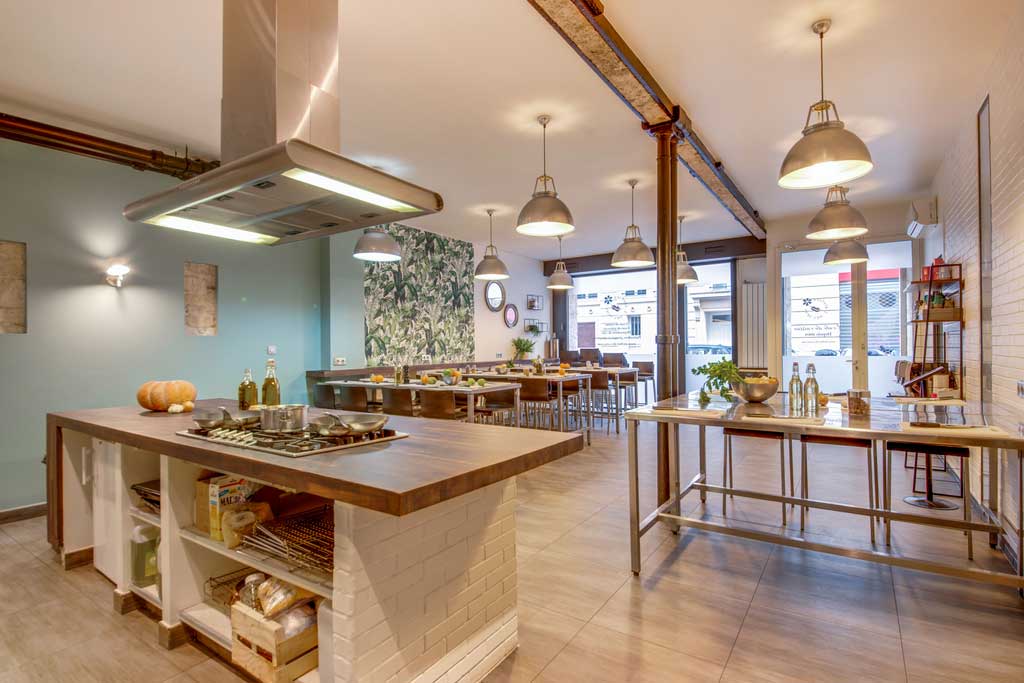 À quelques pas de Beaubourg, cet espace culinaire a été aménagé dans une ancienne galerie d'art sur deux niveaux. Au RDC, notre grande cuisine ouverte sur plus de 100 m² est modulable en fonction de vos besoins. Au sous-sol, nos deux caves voûtées en pierres apparentes sont propices aux dégustations de vins et aux réunions de travail.
Infos pratiques
Retrouvez toutes les recettes imprimables 48h avant le début du cours sur votre compte Chefsquare.


Do you want to organise this EXPERIENCE for a GROUP?
Contact us
You wish to propose this WORKSHOP to your CORPORATE COMMITTEE?
Contact us