Cuisine végétarienne
Cuisine vietnamienne végétarienne - Paris
Cuisine végétarienne
Cuisine vietnamienne végétarienne - Paris
Au programme
Voici l'occasion rêvée d'apprendre un grand classique de la cuisine vietnamienne 100% végétale : un cadeau idéal pour la Fête des Mères.
Techniques abordées
Équilibrer vos repas
Travailler la protéine de soja et le tofu comme substitut à la viande
Réaliser la garniture du bo bun veggie
Maîtriser le pliage du rouleau de printemps
En détail
Lors de cet atelier de 2 heures, le.a Chef.fe vous apprend à confectionner votre bo bun végétarien :
- Bo bun vietnamien veggie et sans gluten
- Rouleaux de printemps veggie
Pour accompagner le rouleau de printemps, vous réalisez une sauce à base de gingembre légèrement pimentée.
Allergènes : lait, fruits à coque (cacahuètes), sésame, soja.

À l'issue de votre cours, une table sera dressée et vous pourrez déguster les plats réalisés accompagnés d'un verre de vin, et partager un moment avec le.a Chef.fe et les autres participant.e.s.
L'équipe
Voici nos Chef.fe.s imprégné.e.s de la cuisine Vietnamienne recruté.e.s pour cet atelier :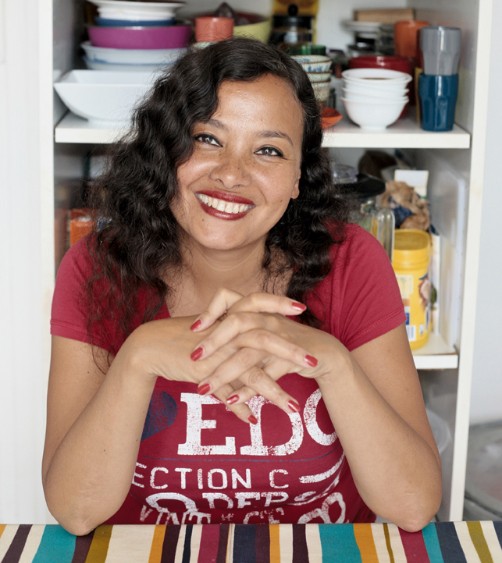 Soraya Aouidad
Auteure de "Paris Sans Gluten" et de "Mon programme sans gluten", Soraya est experte de la cuisine sans gluten. Elle partage ses bonnes adresses et vous dévoile les secrets du comment cuisiner sans se priver de ce que l'on aime.
Find out more
La cerise sur le gâteau
Dégustation à table des plats réalisés
Verre de vin offert pour le repas
Café & thé bio offerts
Tablier en coton recyclé bio inclus
Démarche anti-gaspi
Recettes sans additif
Lieux
À deux pas de Bastille, au fond d'une cour intérieure, retrouvez nos cuisines dans un ancien atelier d'artiste. Deux cuisines calmes et lumineuse d'une superficie totale de 100 m2 peuvent accueillir jusqu'à 30 personnes.
À deux pas de Bastille, ce nouveau lieu de 185 m2 associe un atelier de cuisine côté rue, à un laboratoire professionnel côté cour. Il conserve les marqueurs de l'école avec un environnement cocooning, un peu comme à la maison. Il partage aussi les attributs d'une vraie cuisine de restaurant pour plonger dans les conditions réelles les futurs food-entrepreneurs.
Infos pratiques
Retrouvez toutes les recettes imprimables 48h avant le début du cours sur votre compte Chefsquare.


Do you want to organise this EXPERIENCE for a GROUP?
Contact us
You wish to propose this WORKSHOP to your CORPORATE COMMITTEE?
Contact us