French cooking
Diner en tête-à-tête - Paris
French cooking
Diner en tête-à-tête - Paris
Au programme
Apprenez à confectionner un menu gastronomique pour épater votre partenaire en tant que Chef.fe d'un soir : un cadeau idéal pour la Fête des Pères.
Techniques abordées
Réaliser un menu gastronomique de A à Z
Travailler une belle pièce de viande ou poisson dans son intégralité
Savoir utiliser les produits de saisons et les sublimer
En détail
Durant ce cours de cuisine française, concoctez un menu digne d'un repas aux chandelles, de l'entrée au dessert. Au programme de l'atelier :
Printemps (d'Avril à Juin) :
- Langoustines croustillantes au basilic et sésames
- Filet de veau façon Rossini
- Ananas rôti au miel, glace vanille et tuile aux amandes
Allergènes : fruits de mer (langoustines), blé (gluten), sésame, mollusques (huîtres), soja, lait.
Eté : (de Juillet à Septembre)
- Cappuccino de petits pois et chair de tourteau parfumé à l'estragon
- Homard rôti au beurre demi sel, duo d pommes et jus d'américaine corsé
- Clafoutis de cerises et sorbet fromage blanc
Allergènes : lait, fruits de mer (tourteau, homard), huile (arachide), moutarde, œuf.
Automne (d'Octobre à Décembre) :
- Ravioles de gambas, écume d'encre de seiche à l'estragon
- Carré d'agneau gratiné aux cacahuètes, nems de champignons
- Sablé croquant aux noisettes, mousse praliné et sauce chocolat
Allergènes : fruits de mer (gambas), œuf, lait, soja, fruits à coque (cacahuètes, noisettes), blé (gluten).
Hiver (de Janvier à Mars) :
- Risotto de Saint Jacques aux truffes
- Mignon de porc rôti aux sésames et salsifis glacés au jus de viande
- Mille-feuilles caramélisées, mousseline à la vanille
Allergènes : huile végétale (olive), sulfites, lait, fruits de mer (noix de Saint-Jacques), soja, sésame, œuf, blé (gluten).
À l'issue de votre cours, une table sera dressée et vous pourrez déguster les plats réalisés accompagnés d'un verre de vin, et partager un moment avec le.a Chef.fe et les autres participant.e.s.
L'équipe
Voici nos Chef.fe.s imprégné.e.s de la cuisine française recruté.e.s pour cet atelier :
Hervé Mercier
En apprentissage avec le chef Martinez* , il a ensuite goûté au savoir-faire de Claude Peyrrot ** et de Senderens ***, la cuisine bourgeoise du Royal Monceau*, l'indétrônable restaurant Lapérouse en tant que sous-chef et le restaurant du Racing Club de France en tant que chef des salons. Aujourd'hui, il régale les élus d'un club de direction.
Find out more
Rémy Dunoyer
Rémy Dunoyer est un jeune Chef dynamique. Formé au Pavillon Ledoyen et autres étoilés, il y acquière un amour pour la cuisine de précision. Il se consacre ensuite à la gestion d'établissements bistronomiques auxquels il transmet une réelle originalité culinaire grace à son imagination gustative débordante.
Find out more
La cerise sur le gâteau
Tablier en coton recyclé bio inclus
Café & thé bio offerts
Dégustation à table des plats réalisés
Verre de vin offert pour le repas
Lieux
À deux pas de Bastille, au fond d'une cour intérieure, retrouvez nos cuisines dans un ancien atelier d'artiste. Deux cuisines calmes et lumineuse d'une superficie totale de 100 m2 peuvent accueillir jusqu'à 30 personnes.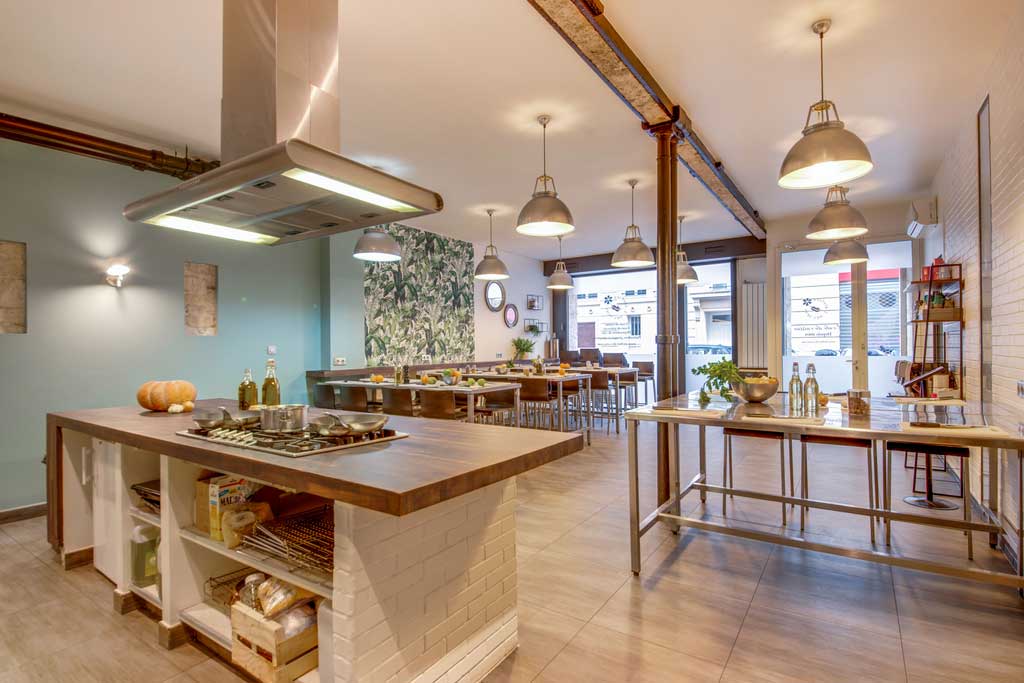 À quelques pas de Beaubourg, cet espace culinaire a été aménagé dans une ancienne galerie d'art sur deux niveaux. Au RDC, notre grande cuisine ouverte sur plus de 100 m² est modulable en fonction de vos besoins. Au sous-sol, nos deux caves voûtées en pierres apparentes sont propices aux dégustations de vins et aux réunions de travail.
Infos pratiques
Retrouvez toutes les recettes imprimables 48h avant le début du cours sur votre compte Chefsquare.


Do you want to organise this EXPERIENCE for a GROUP?
Contact us
You wish to propose this WORKSHOP to your CORPORATE COMMITTEE?
Contact us