Cours de techniques de cuisine
Faire ses chocolats maison - Lyon
Cours de techniques de cuisine
Faire ses chocolats maison - Lyon
Au programme
Miam miam des chocolats ! Qui n'est pas heureux·se d'en recevoir en toutes occasions (fêtes, Saint-Valentin, Pâques, Noël, …) ou juste pour le plaisir ?
Qui plus est quand ils sont faits maison !

Enfilez votre tablier et rejoignez notre Chef·fe pâtissier·ère en cuisine pour cet atelier de 3 heures durant lequel vous réaliserez grâce à la technique de mise au point du chocolat (noir, lait et blanc) :
- Le moulage d'un œuf de Pâques en abordant les techniques de mise au point des couvertures de chocolats : tempérage, cristallisation et stabilisation en fonction des chocolats (blanc, lacté et noir)
- Préparation d'une ganache pour la confection de truffes
- Décors en chocolat (mendiants en forme de cœur à la Saint-Valentin et rochers pralinés)
Allergènes : lait, fruits à coque (noix, noisettes, pistaches, amandes), blé, orge, soja.

Avec l'apprentissage du tempérage du chocolat, vous créerez des décors en chocolats comme de grand·e·s Chef·fe·s pour les finitions d'un gâteau ou d'un entremet. Mais également plusieurs créations chocolatées comme des mendiants, des truffes au cacao ou encore des rochers pralinés et des fritures !

Tempérage, cristallisation, stabilisation du chocolat n'auront plus aucun secrets pour vous ! Alors, si vous avez toujours rêvé de fabriquer vos propres bonbons cacaotés, rendez-vous vite en cuisine pour un cours de choc…olat !

À l'issue de votre cours, vous pourrez déguster une partie des créations réalisées accompagnées d'un verre de jus de fruits frais, et partager un moment avec le·a Chef·fe et les autres participant·e·s. Le reste des créations est à emporter pour régaler vos proches… ou pas !
Techniques abordées
Acquérir les bases du tempérage, cristallisation et stabilisation
Confectionner différentes ganaches au chocolat
Réaliser des moulages en chocolat pour Noël, Pâques ou la Saint-Valentin
En détail
Rejoignez notre Chef·fe en cuisine pour réaliser une multitude de chocolats maison !
À découvrir aussi :
-
Chocolat Addict – Lyon
L'équipe
Voici nos Chef·fe·s pâtissier·ère·s passionné·e·s par le travail du chocolat recruté.e.s pour cet atelier :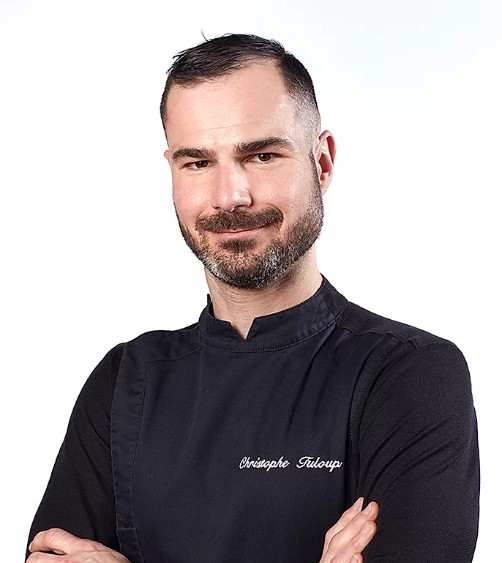 Christophe Tuloup
Chef pâtissier du restaurant gastronomique Têtedoie (1* Michelin), formateur pour les professionnels à l'Ecole Nationale Supérieure de la Pâtisserie, Christophe maîtrise les classiques de la pâtisserie française mais sait aussi bousculer les codes du sucré.
Find out more
La cerise sur le gâteau
Tablier en coton recyclé bio inclus
Café & thé offerts
Verre de jus de fruits frais offert pour la dégustation
Votre ballotin de chocolat maison
Lieux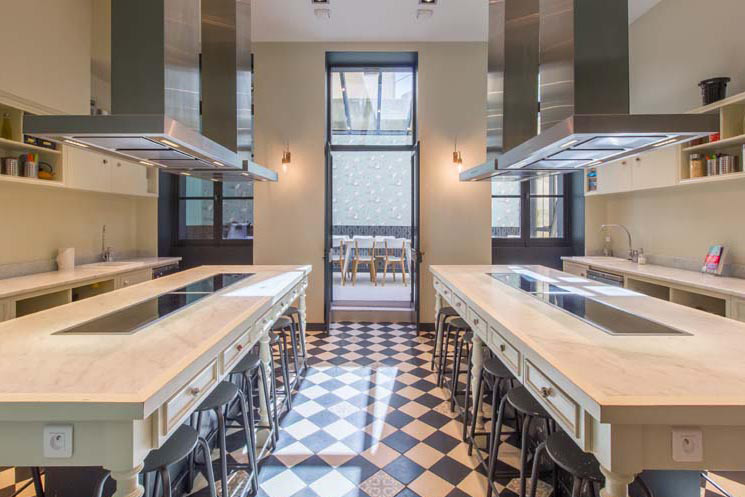 À mi-chemin entre le Parc de la Tête d'Or et la gare Part-Dieu, découvrez notre boutique-atelier, deux cuisines lumineuses et une agréable véranda pour accueillir vos dégustations et réunions.
Infos pratiques
Retrouvez toutes les recettes imprimables 48h avant le début du cours sur votre compte Chefsquare.


Do you want to organise this EXPERIENCE for a GROUP?
Contact us
You wish to propose this WORKSHOP to your CORPORATE COMMITTEE?
Contact us