Cuisine végétarienne
Les bases de la cuisine végétale - Lyon
Cuisine végétarienne
Les bases de la cuisine végétale - Lyon
Au programme
Une formation aux techniques de base de la cuisine vegane qui vous permettra d'apprendre à travailler les ingrédients clés et à réaliser des recettes du quotidien végétales.
Techniques abordées
Équilibrer vos repas
S'organiser en cuisine et optimiser le temps en cuisine
Respecter les produits et éviter le gaspillage
Travailler la protéine de soja et le tofu comme substitut à la viande
En détail
Une formation de 7 heures en cuisine pour mieux comprendre la diversité du régime végétalien.
Cette journée de formation est divisée en 2 modules :

1- Matin : Mise en place
- Taillage des fruits et légumes
- Utilisation et cuisson des légumineuses et des légumes
- Substitution des produits laitiers et des protéines animales
- Préparer des sauces
- Préparation d'un bouillon de légumes

Élaboration du déjeuner (2 recettes).

2- Apres-midi : Mise en application - Exemples de recettes réalisées :
Entrées :
- Soupe butternut citronnelle coco, chips de pain au levain  
- Houmous pois chiche citron vert coriandre, crackers de graines au paprika fumé 

Plats :
- Salade chaude de légumes racines rôtis (betterave, panais, carotte, céleri rave), noisettes torréfiées, huile de noisette et vinaigre de xérès 
- Fritters (galette) pomme de terre poireaux étuvés, sauce soja et menthe
- Riz en papillote d'algues comme un sushi (parfum curcuma et cardamome) garniture brunoise de légumes de saison

Desserts
- Mousse choco Aquafaba
- Gâteau sans gluten citron pavot 

Nous aborderons également les déclinaisons possibles et les plats réalisés seront à emporter.
L'équipe
Voici notre cheffe imprégnée par la cuisine végétale recrutée pour cet atelier.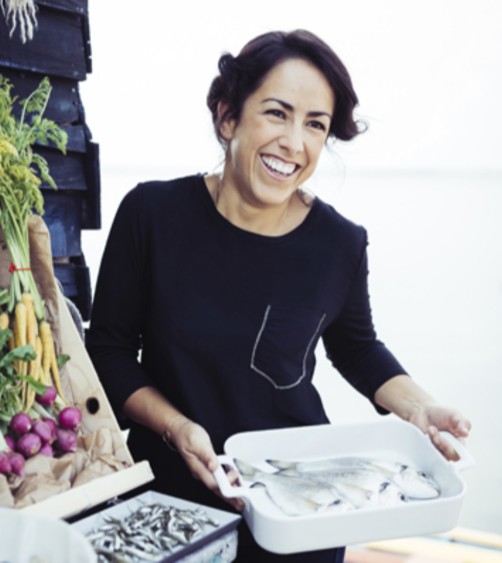 Mariana Delubac
Après avoir officié auprès des plus grands maitres culinaires (Louis Grondard au Drouant, Philippe Legendre au Georges V, Éric Frechon au Bristol,Philip Howard au Square) Mariana prends la tête d'Il Vino où elle décroche une étoile. Elle partage aujourd'hui sa cuisine d'exception dans notre atelier de Lyon.
Find out more
La cerise sur le gâteau
Verre de vin offert pour le repas
Café & thé bio offerts
Tablier inclus
Légumes locaux ou BIO
Recettes sans additif
Lieux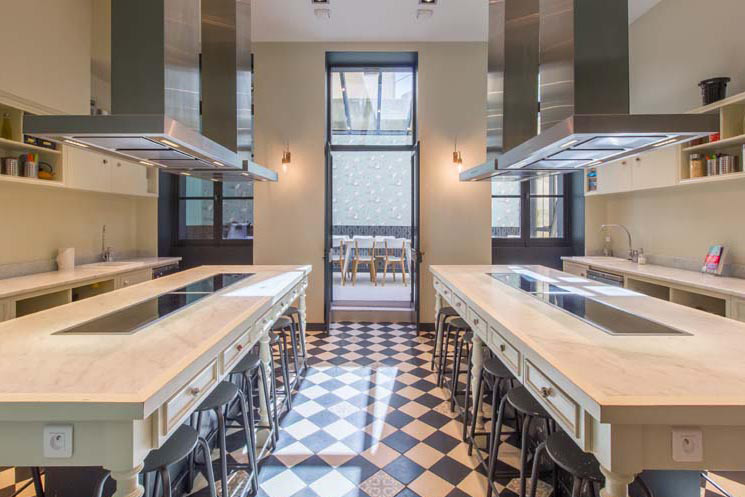 À mi-chemin entre le Parc de la Tête d'Or et la gare Part-Dieu, découvrez notre boutique-atelier, deux cuisines lumineuses et une agréable véranda pour accueillir vos dégustations et réunions.
Infos pratiques
Retrouvez toutes les recettes imprimables 48h avant le début du cours sur votre compte Chefsquare.

INFORMATIONS COVID-19
Nous avons mis en place toutes les mesures de sécurité pour vous recevoir dans les meilleures conditions :
- Masques obligatoires pour tous
- Répartition des denrées pour un travail individuel
- Limitation de 10 à 12 participants maximum espacés d'1 mètre
- Désinfection du matériel et des cuisines avant et après un cours

Do you want to organise this EXPERIENCE for a GROUP?
Contact us
You wish to propose this WORKSHOP to your CORPORATE COMMITTEE?
Contact us