Cours de cuisine végétarienne
Noël végétarien - Lyon
Cours de cuisine végétarienne
Au programme
Mettons de côté le foie gras, les huîtres, le saumon, la dinde et optons cette année pour un menu de Noël 100% végétarien pour faire du bien à la planète et se faire du bien !
Découvrez lors de cet atelier des recettes festives et rejoignez notre Chef·fe en cuisine pour partager un beau repas de fêtes végétarien :
- Tourte végétale poireaux-champignons
- Potiron farci d'un risotto aux châtaignes
- Bûche roulée au chocolat et à la fève de tonka
Allergènes : graines (quinoa), fruits à coque (amandes, châtaignes), huile végétale (olive), sulfites, lait, œuf, blé (gluten).

Apprenez à travailler des légumes de plusieurs façons en réalisant une belle tourte végétale avec des produits bio, locaux et de saison dans nos ateliers. Confectionnez un risotto aux châtaignes que vous utiliserez pour farcir un potiron que vous rendrez fondant grâce à une cuisson au four. Pour terminer ce festin de fêtes, fabriquez un biscuit au chocolat que vous roulerez pour réaliser une bûche avec de la fête Tonka.

À l'issue de votre cours, une table sera dressée et vous pourrez déguster les plats réalisés accompagnés d'un verre de vin, et partager un moment avec le·a Chef·fe et les autres participant·e·s.
Techniques abordées
Savoir conserver les bienfaits des ingrédients
Proposer des recettes végétariennes festives
Réaliser des assaisonnements qui boostent
L'équipe
Voici nos Chef·fe·s recruté·e·s pour cet atelier :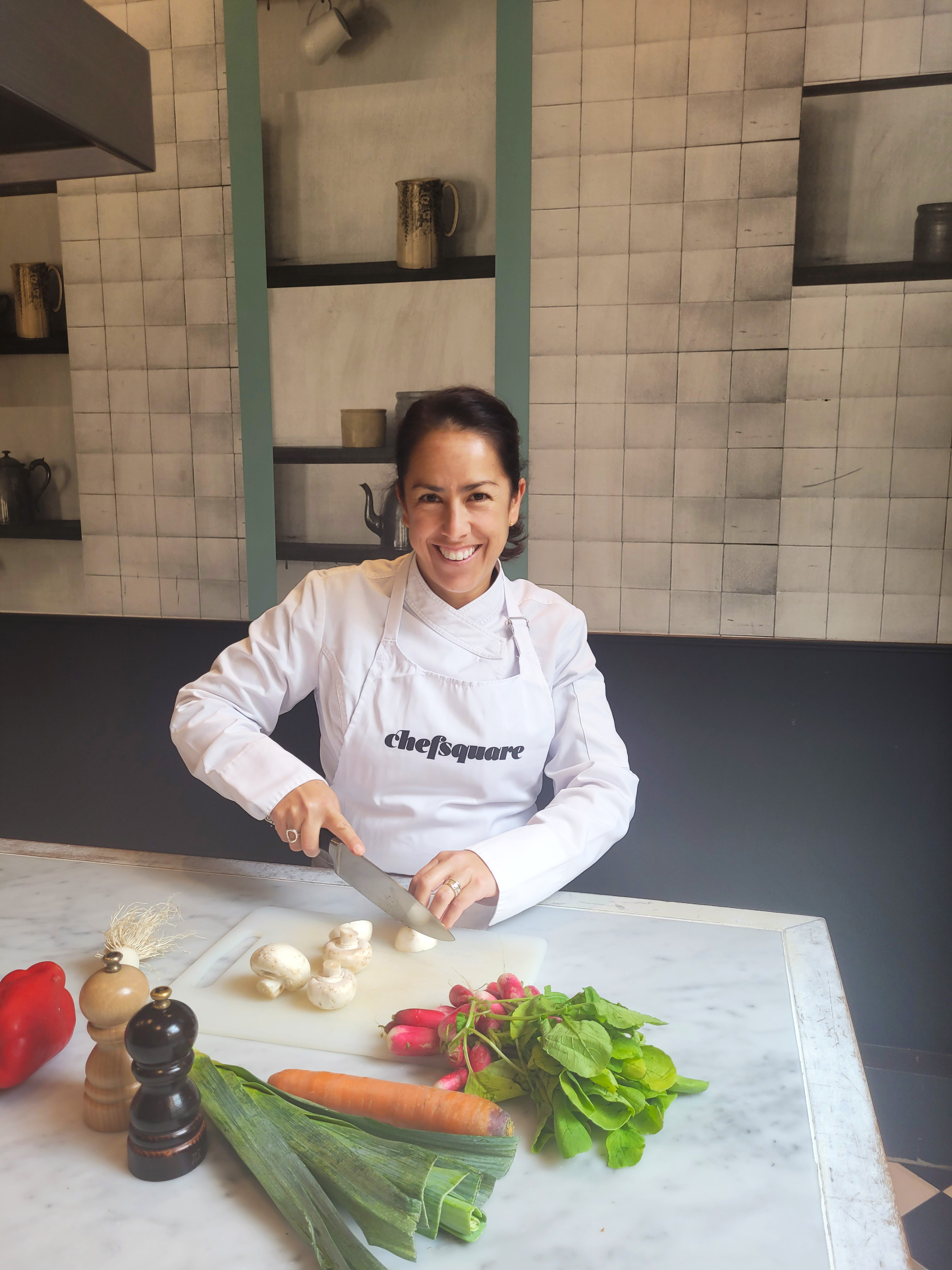 Mariana Delubac
Après avoir officié auprès des plus grands maitres culinaires (Louis Grondard au Drouant, Philippe Legendre au Georges V, Éric Frechon au Bristol,Philip Howard au Square) Mariana prends la tête d'Il Vino où elle décroche une étoile. Elle partage aujourd'hui sa cuisine d'exception dans notre atelier de Lyon.
Find out more
La cerise sur le gâteau
Tablier en coton recyclé bio inclus
Dégustation à table des plats réalisés
Café et thé bio offerts
Verre de vin offert pour le repas
Lieux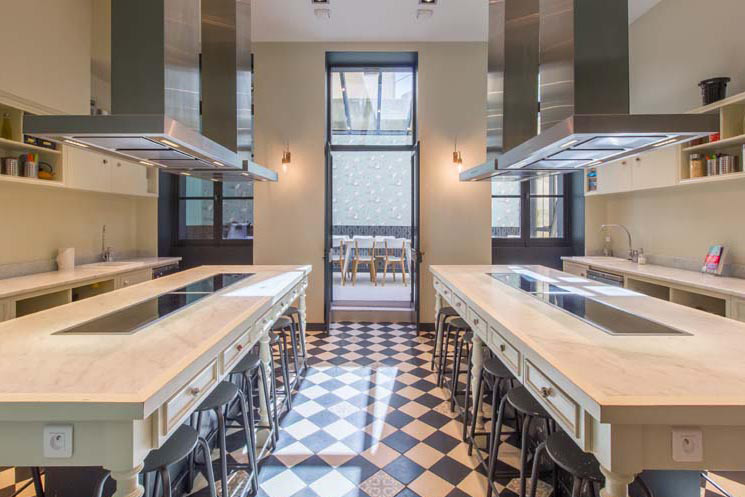 À mi-chemin entre le Parc de la Tête d'Or et la gare Part-Dieu, découvrez notre boutique-atelier, deux cuisines lumineuses et une agréable véranda pour accueillir vos dégustations et réunions.
Infos pratiques
Retrouvez toutes les recettes imprimables 48h avant le début du cours sur votre compte Chefsquare.


Do you want to organise this EXPERIENCE for a GROUP?
Contact us
You wish to propose this WORKSHOP to your CORPORATE COMMITTEE?
Contact us