Cours de cuisine japonaise
Pâtisseries japonaises - Paris
Cours de cuisine japonaise
Pâtisseries japonaises - Paris
Au programme
Le dorayaki est aux Japonais ce que la crêpe est aux Bretons !
Issu du mot "dora" – littéralement "gong" – le dorayaki est un emblème populaire de la pâtisserie au Japon.
Celui-ci est composé de deux pancakes à la consistance aérienne est fourrée d'une couche généreuse de pâte sucrée de haricots azukis ou haricots rouges, appelés "anko".
Niveau nutrition, de par sa teneur en légumineuses, cette petite douceur dispose d'un profil nutritionnel intéressant et parvient à concilier gourmandise et équilibre.

Rejoignez notre Chef·fe en cuisine durant cet atelier de 2 heures pour apprendre à réaliser deux gourmandises de la pâtisserie Japonaise en passant par l'utilisation de l'incontournable thé matcha :
- Dorayaki "maison" garnis d'anko
- Financiers au thé Matcha
Allergènes : œuf, blé (gluten), soja, huile végétale (arachide ou tournesol), légumineuses (haricots rouges), lait, fruits à coque (amandes).

Idéaux pour réaliser un goûter accompagné d'une tasse de thé vert !

À l'issue de votre cours, vous pourrez déguster une partie des pâtisseries réalisées accompagnées d'un verre de jus de fruits frais et partager un moment avec le·a Chef·fe et les autres participant·e·s. Une partie des pâtisseries sera aussi emportée.
Techniques abordées
Réaliser un appareil à pancakes japonais
Utiliser les haricots Azuki
Réaliser une pâtisserie au thé matcha
L'équipe
Voici nos Chef·fe·s imprégné·e·s de la cuisine Japonaise recruté·e·s pour cet atelier :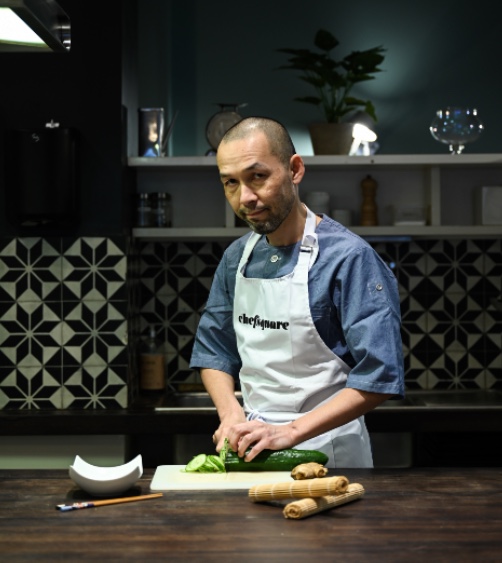 Narumu Okuno
Né à Osaka, Narumu a obtenu son diplôme de cuisine au Japon avant d'arriver à Paris pour apprendre la gastronomie française. Formateur de cuisine japonaise depuis 2006, il est aussi démonstrateur de couteaux japonais pour Zwilling.
Find out more
La cerise sur le gâteau
Tablier en coton recyclé bio inclus
Verre de jus de fruits frais offert pour la dégustation
Dégustation à table des réalisations
Repartir avec le reste de ses créations
Lieux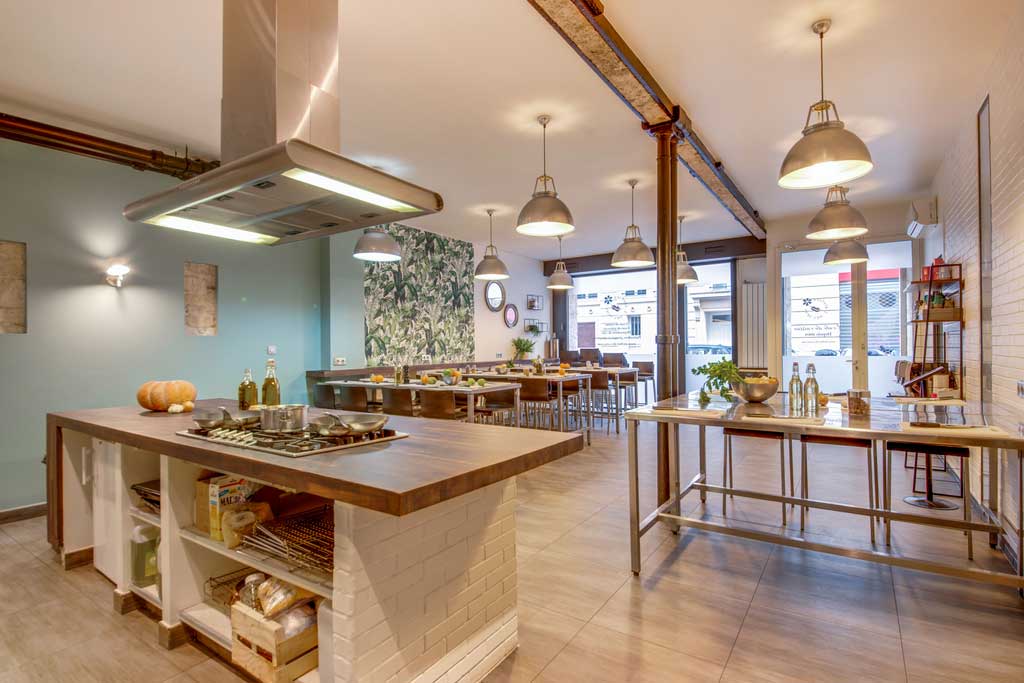 À quelques pas de Beaubourg, cet espace culinaire a été aménagé dans une ancienne galerie d'art sur deux niveaux. Au RDC, notre grande cuisine ouverte sur plus de 100 m² est modulable en fonction de vos besoins. Au sous-sol, nos deux caves voûtées en pierres apparentes sont propices aux dégustations de vins et aux réunions de travail.
Infos pratiques
Retrouvez toutes les recettes imprimables 48h avant le début du cours sur votre compte Chefsquare.


Do you want to organise this EXPERIENCE for a GROUP?
Contact us
You wish to propose this WORKSHOP to your CORPORATE COMMITTEE?
Contact us