Cours de cuisine japonaise
Soba et Ramen - Paris
Cours de cuisine japonaise
Au programme
Découvrez ou redécouvrez la base de l'alimentation au Japon : les nouilles.
Que ce soit les ramen ou les sobas, apprenez à les cuisiner et à confectionner des bouillons aux saveurs umami, asiatiques et percutantes.
Techniques abordées
Réaliser une vraie soupe miso
Savoir assaisonner vos bouillons avec des algues
Cuire des pâtes ramen et soba
Apprendre à les associer à d'autres menus
En détail
Durant ce cours de cuisine Nippone, apprenez-en plus sur les pâtes traditionnelles de la culture japonaise.
Au programme de l'atelier :
- Miso ramen (soupe de ramen au miso)
- Kamo Nanban (nouilles soba au canard et aux poireaux)
Allergènes : soja, blé (gluten), lait, poisson (bonite), graines (sarrasin).

À l'issue de votre cours, une table sera dressée et vous pourrez déguster les plats réalisés accompagnés d'un verre de vin, et partager un moment avec le.a Chef.fe et les autres participant.e.s.
L'équipe
Voici nos Chef.fe.s imprégné.e.s de la cuisine Japonaise recruté.e.s pour cet atelier :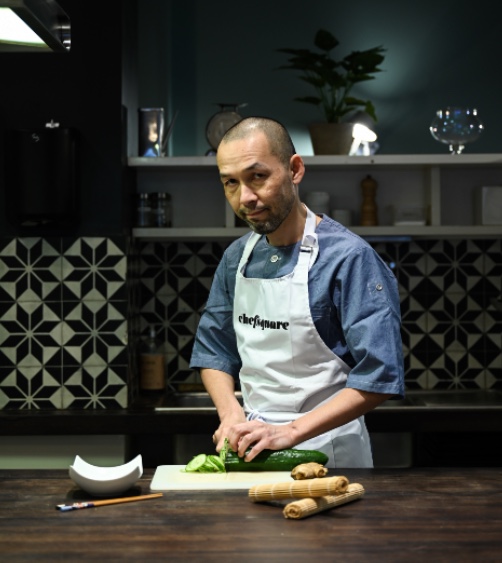 Narumu Okuno
Né à Osaka, Narumu a obtenu son diplôme de cuisine au Japon avant d'arriver à Paris pour apprendre la gastronomie française. Formateur de cuisine japonaise depuis 2006, il est aussi démonstrateur de couteaux japonais pour Zwilling.
Find out more
Mayuka Carpentier
Après une formation en musique classique, Mayuka choisit de travailler pendant plusieurs années en tant que chef dans un restaurant au Japon. Aujourd'hui, elle souhaite partager sa passion, et vous guide avec sensibilité dans la découverte de cette cuisine, empreinte des souvenirs du cocon familial de son Japon natal.
Find out more
La cerise sur le gâteau
Tablier en coton recyclé bio inclus
Café & thé offerts
Dégustation à table des plats réalisés
Verre de vin offert pour le repas
Lieux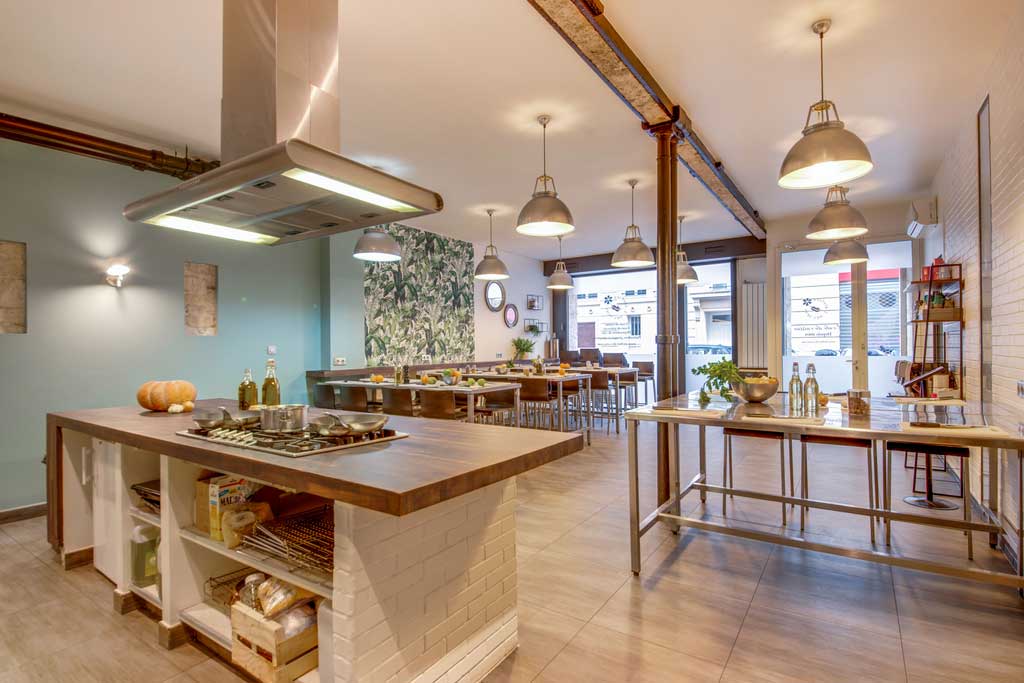 À quelques pas de Beaubourg, cet espace culinaire a été aménagé dans une ancienne galerie d'art sur deux niveaux. Au RDC, notre grande cuisine ouverte sur plus de 100 m² est modulable en fonction de vos besoins. Au sous-sol, nos deux caves voûtées en pierres apparentes sont propices aux dégustations de vins et aux réunions de travail.
À deux pas de Bastille, ce nouveau lieu de 185 m2 associe un atelier de cuisine côté rue, à un laboratoire professionnel côté cour. Il conserve les marqueurs de l'école avec un environnement cocooning, un peu comme à la maison. Il partage aussi les attributs d'une vraie cuisine de restaurant pour plonger dans les conditions réelles les futurs food-entrepreneurs.
Infos pratiques
Retrouvez toutes les recettes imprimables 48h avant le début du cours sur votre compte Chefsquare.


Do you want to organise this EXPERIENCE for a GROUP?
Contact us
You wish to propose this WORKSHOP to your CORPORATE COMMITTEE?
Contact us