Techniques culinaires
Batch cooking : Organiser ses repas pour la semaine - Paris
Techniques culinaires
Batch cooking : Organiser ses repas pour la semaine - Paris
Au programme
Pas le temps de faire la cuisine tous les soirs ? Le batch cooking ou l'art d'anticiper les repas de la semaine !

Notre pari : à un rythme enlevé et en brigade, préparer en avance 4 repas variés et équilibrés en deux heures, grâce aux indications du chef.
Vous repartez non seulement avec vos repas pour la semaine, mais aussi avec la technique du batch cooking, à répéter les dimanches suivants pour préparer sa semaine.

Un vrai gain de temps, sans compromis sur la qualité ou l'équilibre alimentaire de vos déjeuners ou dîners.
Techniques abordées
Simplifier les cuissons, systématiser les découpes
Varier ses menus
Revoir les modes de conservation
Eviter le gâchis alimentaire en prévoyant les quantités au plus juste
En détail
Durant cet atelier de 2 heures à Paris, le chef vous apprend à réaliser vos 4 menus pour la semaine en une seule session de cuisine. Les apprentissages sont différents à chaque cours, changeant au fil des saisons, du panier et des envies de notre chef. 

Les recettes sont créées par le chef en fonction de la saison et de la disponibilité des produits.
À l'issue de votre cours, vous emporterez ces 4 plats pour la semaine (pensez à apporter vos boites :) ) .
L'équipe
Voici notre chef Jean expert dans la technique du batch cooking recruté pour cet atelier :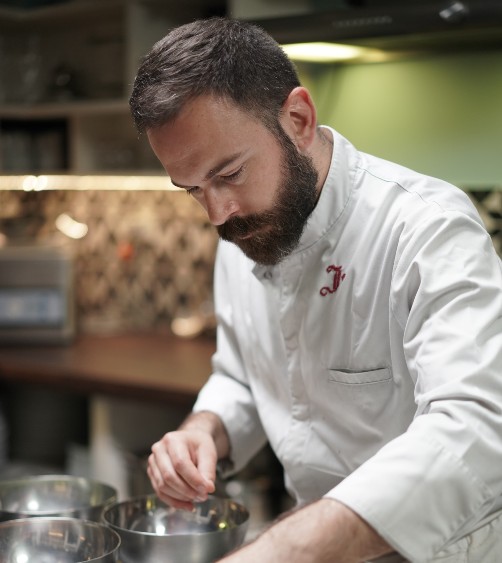 Jean Mathat-Christol
Jean est issu d'une famille de cuisiniers, pâtissiers et hôteliers. Gardant de ses études un goût pour la recherche théorique, il construit ses cours comme des leçons ludiques et considère que les recettes qu'il met au point sont un moyen de comprendre la chimie, la physique et l'histoire de la cuisine.
Find out more
La cerise sur le gâteau
Tablier inclus
Café & thé bio offerts
Possibilité d'apporter vos propres contenants
Document synthétique pour vous aider au quotidien
Lieux
À deux pas de Bastille, au fond d'une cour intérieure, retrouvez nos cuisines dans un ancien atelier d'artiste. Deux cuisines calmes et lumineuse d'une superficie totale de 100 m2 peuvent accueillir jusqu'à 30 personnes.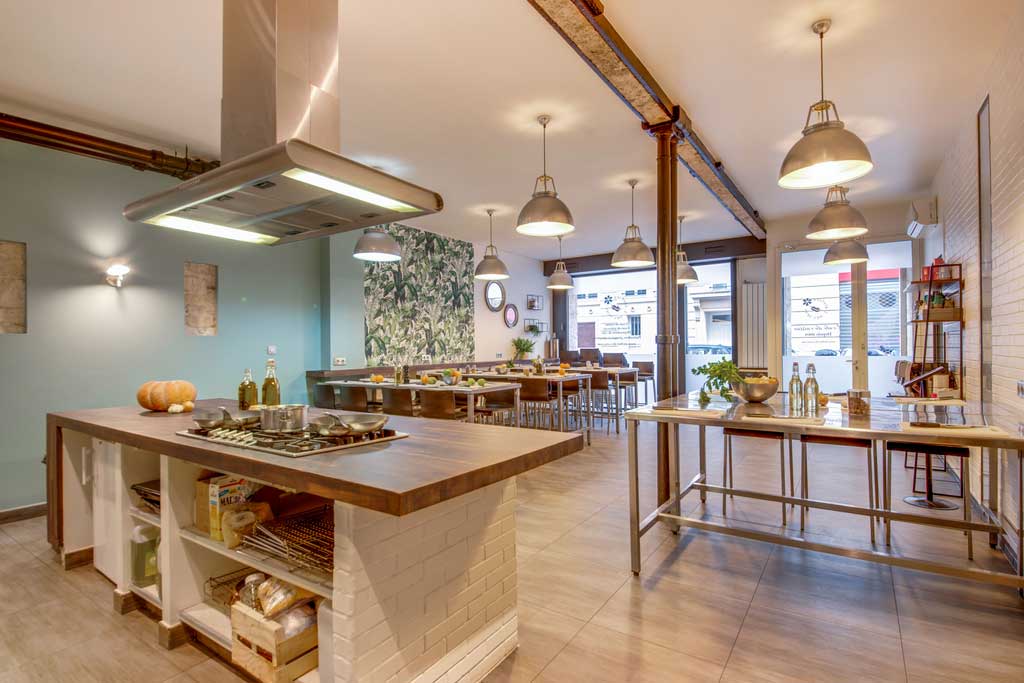 À quelques pas de Beaubourg, cet espace culinaire a été aménagé dans une ancienne galerie d'art sur deux niveaux. Au RDC, notre grande cuisine ouverte sur plus de 100 m² est modulable en fonction de vos besoins. Au sous-sol, nos deux caves voûtées en pierres apparentes sont propices aux dégustations de vins et aux réunions de travail.
Infos pratiques
Retrouvez toutes les recettes imprimables 48h avant le début du cours sur votre compte Chefsquare.

INFORMATIONS COVID-19
Nous avons mis en place toutes les mesures de sécurité pour vous recevoir dans les meilleures conditions :
- Masques obligatoires pour tous
- Répartition des denrées pour un travail individuel
- Limitation de 10 à 12 participants maximum espacés d'1 mètre
- Désinfection du matériel et des cuisines avant et après un cours

Do you want to organise this EXPERIENCE for a GROUP?
Contact us
You wish to propose this WORKSHOP to your CORPORATE COMMITTEE?
Contact us