Cuisine d'ailleurs
Brunch - Paris
Cuisine d'ailleurs
Au programme
Avis aux lève-tard, grâce à cet atelier vous deviendrez la reine ou le roi des dimanches matins, à vous le respect éternel de tous vos proches !
Techniques abordées
Réaliser des bagels maison
Maîtriser la cuisson des œufs
S'organiser en cuisine et optimiser son temps
Respecter les produits et éviter le gaspillage
En détail
Dans cet atelier de 2 heures, le·a Chef·fe vous apprend à réaliser un brunch de saison à partir de produits non transformés et à indice bas carbone :
Brunch Printemps-Eté (d'Avril à Septembre)
- Œuf frittata aux poivrons grillés
- Bagel maison avec pastrami et pesto de roquette
- Pancakes aux fruits de saison
Allergènes : œuf, blé et orge (gluten), fruits à coque (amandes), sésame, huile végétale (olive), lait.
Brunch Automne-Hiver (d'Octobre à Mars)
- Œuf cocotte aux champignons
- Bagel maison à la truite fumée, cream cheese battu aux herbes
- Pancakes aux fruits de saison
Allergènes : œuf, blé et orge (gluten), poisson (truite), lait.
À l'issue de votre cours, une table sera dressée et vous pourrez déguster les plats réalisés accompagnés d'un verre de vin, et partager un moment avec le·a Chef·fe et les autres participant·e·s.
L'équipe
Voici nos Chef·fe·s recruté·e·s pour cet atelier :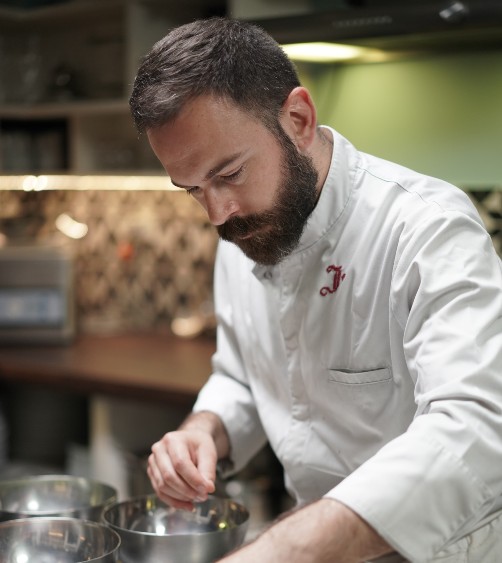 Jean Mathat-Christol
Jean est issu d'une famille de cuisiniers, pâtissiers et hôteliers. Gardant de ses études un goût pour la recherche théorique, il construit ses cours comme des leçons ludiques et considère que les recettes qu'il met au point sont un moyen de comprendre la chimie, la physique et l'histoire de la cuisine.
Find out more
La cerise sur le gâteau
Tablier en coton recyclé bio inclus
Dégustation à table des plats réalisés
Café et thé bio offerts
Verre de vin offert pour le repas
Lieux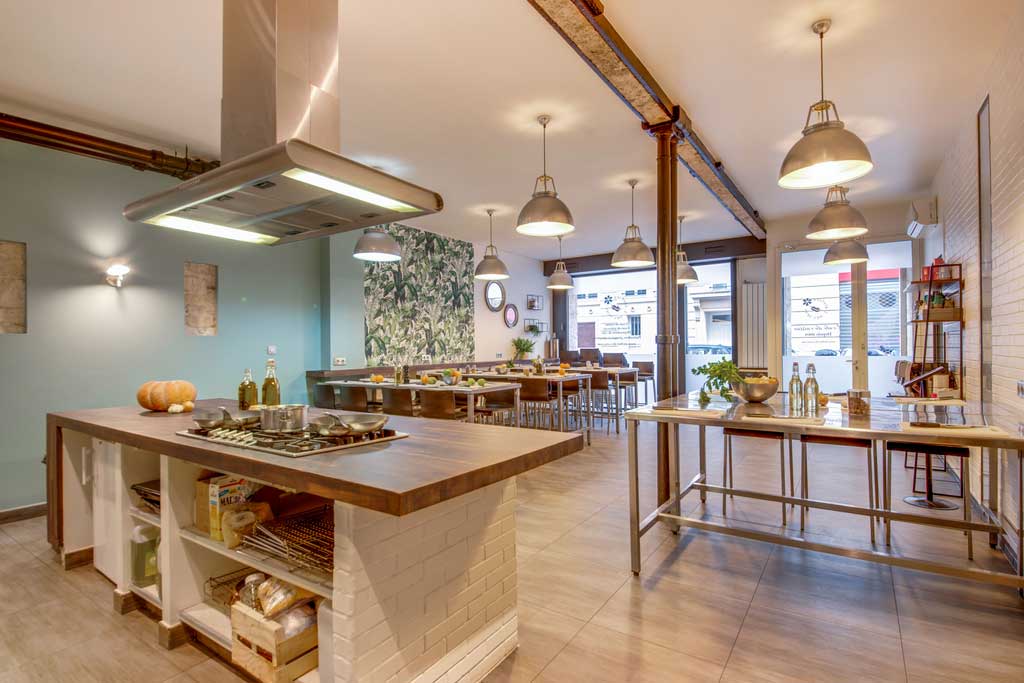 À quelques pas de Beaubourg, cet espace culinaire a été aménagé dans une ancienne galerie d'art sur deux niveaux. Au RDC, notre grande cuisine ouverte sur plus de 100 m² est modulable en fonction de vos besoins. Au sous-sol, nos deux caves voûtées en pierres apparentes sont propices aux dégustations de vins et aux réunions de travail.
Infos pratiques
Retrouvez toutes les recettes imprimables 48h avant le début du cours sur votre compte Chefsquare.


Do you want to organise this EXPERIENCE for a GROUP?
Contact us
You wish to propose this WORKSHOP to your CORPORATE COMMITTEE?
Contact us