Pâtisserie
Citron Addict - Paris
Pâtisserie
Au programme
Le citron est agrume adoré de tous : chefs cuisiniers, mixologues, gourmets amateurs et gastronomes mais surtout des chefs pâtissiers ! Réalisez 3 desserts autour du citron pour apprendre à doser son acidité dans les pâtisseries et savoir l'associer à d'autres saveurs.
Techniques abordées
Pocher et cuire des coques de macarons
Réaliser une cuisson parfaite de cake
Associer le citron aux herbes aromatiques
Savoir doser le citron dans ses desserts
En détail
Durant ce cours de pâtisserie, réalisez 3 desserts au citron et apprenez à équilibré l'acidité avec le sucré.

Au programme de l'atelier :
- Cake moelleux citron-gingembre
- Macarons citron-coriandre
- Tartelettes citron meringué-mojito

L'équipe
Voici le chef spécialiste recruté pour cet atelier :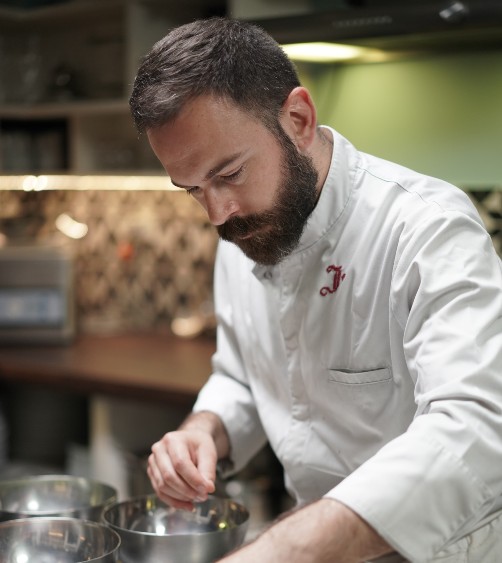 Jean Mathat-Christol
Jean est issu d'une famille de cuisiniers, pâtissiers et hôteliers. Gardant de ses études un goût pour la recherche théorique, il construit ses cours comme des leçons ludiques et considère que les recettes qu'il met au point sont un moyen de comprendre la chimie, la physique et l'histoire de la cuisine.
Find out more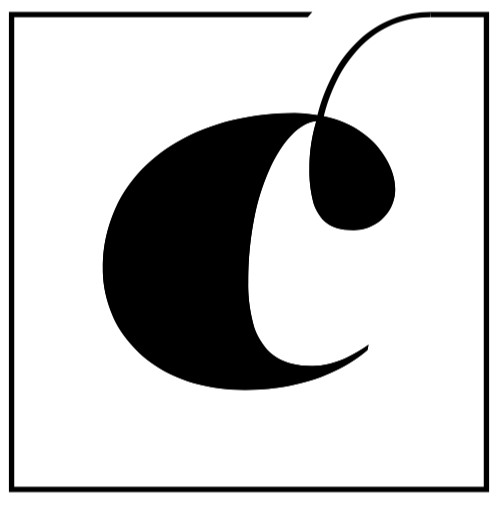 Daniel Bertrand
Avant de devenir Chef formateur globe-trotteur au Cordon bleu et de parcourir le monde : Londres, Mexico, Sao Paulo, Rio et Ottawa… Daniel a travaillé auprès de Joël Robuchon, d'Alain Ducasse et s'est vu confié la réalisation de merveilleuses pâtisseries À la belle Meunière en Bretagne et au salon de thé L'Arlequin en Suisse.
Find out more
La cerise sur le gâteau
Tablier inclus
Café & thé bio offerts
Dégustation à table des réalisations
Repartir avec le reste de ses créations
Lieux
À deux pas de Bastille, au fond d'une cour intérieure, retrouvez nos cuisines dans un ancien atelier d'artiste. Deux cuisines calmes et lumineuse d'une superficie totale de 100 m2 peuvent accueillir jusqu'à 30 personnes.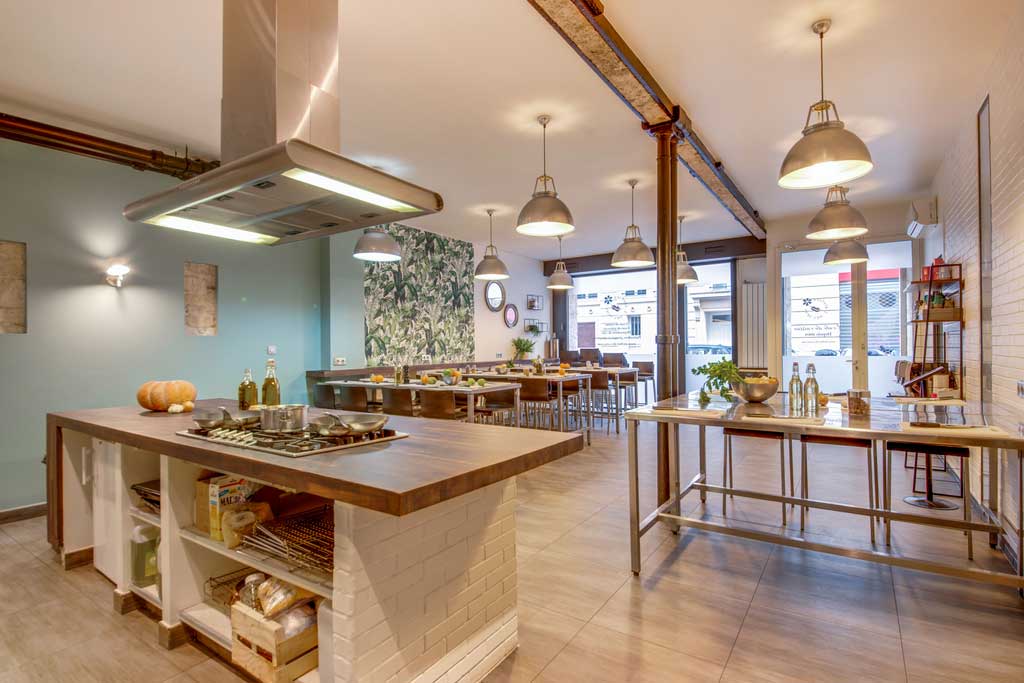 À quelques pas de Beaubourg, cet espace culinaire a été aménagé dans une ancienne galerie d'art sur deux niveaux. Au RDC, notre grande cuisine ouverte sur plus de 100 m² est modulable en fonction de vos besoins. Au sous-sol, nos deux caves voûtées en pierres apparentes sont propices aux dégustations de vins et aux réunions de travail.
Info pratiques
Retrouvez toutes les recettes imprimables 48h avant le début du cours sur votre compte Chefsquare.

INFORMATIONS COVID-19
Nous avons mis en place toutes les mesures de sécurité pour vous recevoir dans les meilleures conditions :
- Masques obligatoires pour tous
- Répartition des denrées pour un travail individuel
- Limitation à 9 participants maximum espacé d'1 mètre
- Désinfection du matériel et des cuisines avant et après un cours
- Dans la mesure du possible, il est préférable de favoriser la dégustation à emporter. Néanmoins, quand l'espace le permet, la dégustation sur place est envisageable. (n'hésitez pas à venir avec vos propres contenants 3x1 litre pour le "à emporter")

Do you want to organise this EXPERIENCE for a GROUP?
Contact us
You wish to propose this WORKSHOP to your CORPORATE COMMITTEE?
Contact us